Ed Sheeran is a man competing with only himself. The Thinking Out Loud hitmaker is expected to hold onto his number one and two positions for another week, with Shape Of You and Castle On The Hill, but could Sheeran replace himself at the chart summit?
The 25-year-old became the first living artist in history to debut in the first two positions on the UK charts after selling 421,000 copies of the singles combined. According to the Official Charts Company, Sheeran will maintain a firm grip on the chart for a second week with Shape Of You amassing 34,000 downloads and 3.5 million streams in the last three days alone.
Continuing his run of good luck, the I See Fire singer also broke Spotify records after Shape Of You clocked up 13.4 million streams in just one week, making it the UK's most-streamed record based on weekly data.
Reacting to his record-breaking feat, Sheeran said: "I'm incredibly chuffed that they've gone straight in at number one and two today. Both tracks mean a huge amount to me, so it really is amazing to see them go to the top of the chart together on the first week. I can't wait for everyone to hear the rest of the album in March."
With his comeback hitting the ground running, Sheeran is on cloud nine but the singer has taken the time to hit out at his critics. Responding to those who have questioned his talents, Sheeran told Radio X: "Why the hell would I care about someone I've never met who I don't know their opinion and I don't know them as people.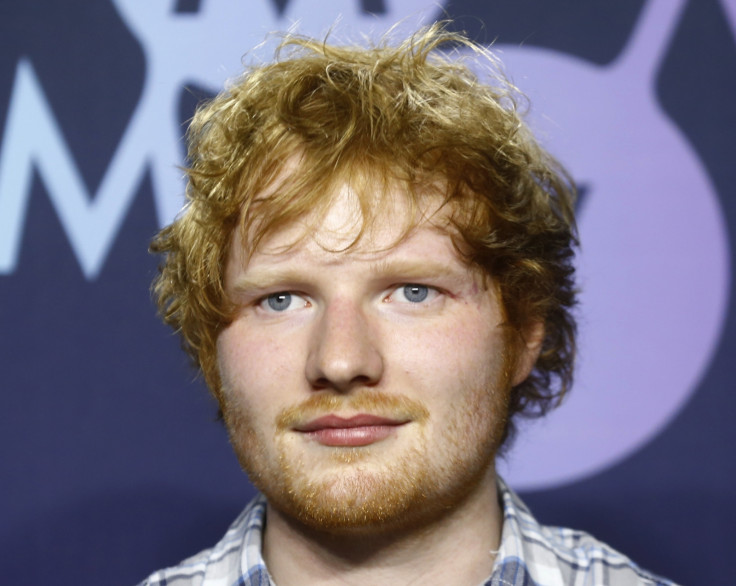 "But I do know that my heroes like my music, so I don't care If I'm credible or not, because In their world I am and that makes me credible in my world. I see a lot of people taking pops at me... People that I don't listen to their music, they'll have a pop as if I'm meant to care. And I don't at all."
Sheeran is set to release his third studio album Divide on 3 March, following on from his award-winning second album x (Multiply).
Listen to Ed Sheeran's Shape Of You: