Cutting-edge technology should be rolled out across schools if teachers are to better understand their students and improve grades. That is the view of technology expert Vanessa Gstettenbauer who believes there is more to 'EdTech' than the latest Apple gadget.
Teaching methods and equipment have come a long way since didactic instructions and clapped out chalkboards. IT company CCS Media predicted three quarters of UK businesses were prepared to splash out on technology this year.
But as offices and work spaces install the latest devices, schools and other education institutions lag far behind. That could be about to change.
EdTech was an untapped market compared with its banking bedfellow FinTech but the industry is now growing at a reported 17% a year, the type of trajectory that led EdtechX Global and IBIS Capital to predict the education technology market will be worth $250bn (£192bn) by 2020.
There is debate though over how much impact EdTech has on attainment. Writing for IBTimes UK in August, Ben Rooney, former technology editor at the European edition of the Wall Street Journal, said there was "scant evidence" technology improves grades.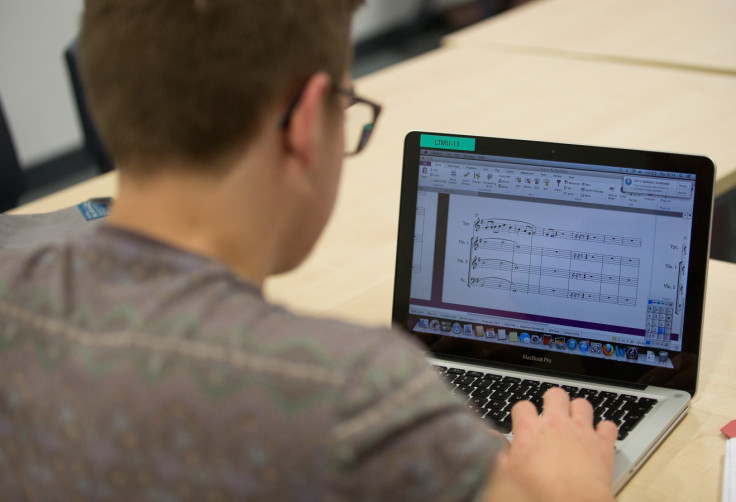 He pointed to an Australian study that said computer aided instruction has not had any "above-average impact". Rooney also highlighted an OECD report that said nations with top performance in maths and reading came from countries that had below average computer use.
EdTech and digitalisation, Rooney concluded, "failed time and time again" and the sector needs to make the best use of technology "to help teachers to help students to help themselves".
EdTech is not a magic solution that will miraculously improve how we educate – Vanessa Gstettenbauer
Gstettenbauer, senior investment manager at start-up incubator Founders Factory, agrees EdTech is not a silver bullet but thinks Rooney may have gone too far in saying it has "failed". Writing to IBTimes UK she said introducing more technology was not just about putting more iPads into classrooms.
"It is true technology in the EdTech space is not a magic solution which will miraculously improve how we educate our future generation without leaving anyone behind," Gstettenbauer said. "But does this justify naming all EdTech investment so far as a 'failed project'? In my opinion, we are far from that.
"The education technology movement needs to focus on supporting teachers and letting them focus on what they do best on what technology cannot replace: inspiring students to turn into inquiring and critical minds.
Technology can enable teachers to understand its students better
Gstettenbauer believes when it comes to inspiring an inquisitive nature, teachers cannot be replaced. However, she writes, technology can guide teachers' approaches to learning. "So far I have seen no technology in the world which can spark an inquiring mind in a student (without the personal, human side of education)," she adds. "However, what technology can do is enable the teacher to understand its students better and tailor the learning approach to them using data."
Contrary to what Rooney said there are examples from the US, Gstettenbauer says, that suggest EdTech has worked. She claims schools have used "data points" to tailor the curriculum to students ("personalised learning") and that a study by the Bill & Melinda Gates Foundation and RAND Corporation found students attending public schools where there is blended learning improved their performances by an average of 11% in math and 8% in reading.
EdTech is at the very beginning of making a difference to teaching and learning
Highlighting the work done by the start-ups like Skills Academy, which uses data to work out student's misconceptions, Gstettenbauer wants to see better digital tools at a teacher's disposal and uses an example closer to home to make her point.
Ark Bentworth Primary Academy in London started experimenting with technology in classrooms two years ago and over that period has seen best-ever results.
"EdTech is at the very beginning of making a difference to teaching and learning. We are hopefully about to embark a new era in which what was reserved for just the few can be democratised and offered across the board – leaving no student behind."