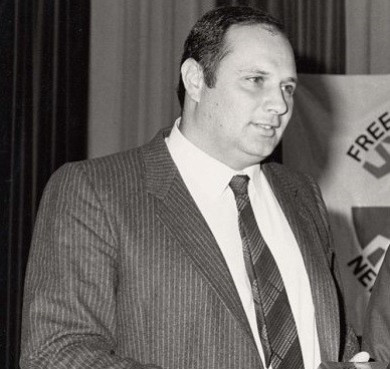 Newspaper tycoon Eddy Shah has told the Old Bailey that allegations of child sex abuse against him are blackmail.
Shah, who is accused of raping a girl under the age of 16, also told the court that his biggest worry when he heard the allegations was the reaction of his wife, actor Jennifer White Shah. He told Jonathan Barnard, prosecuting, that he was worried that he would lose her when she found out that he had slept with a prostitute.
During the second day of his trial, the former Today newspaper proprietor claimed he did not know why the police were at his house when they came to arrest him in September 2011.
He said he had to quickly tell his wife that he had slept with a prostitute before he was taken into custody.
The court heard that Shah enlisted co-defendant Susan Davies as an escort during the 1980s and had sex with her regularly.
After a lengthy hiatus, the pair met up again for sex during the 1990s. It was alleged that during this period they forced an underage girl to have sex with them as part of a threesome. The girl was aged between 12 and 15.
Shah, of Chippenham, Wiltshire, appearing under his birth name of Selim Shah, faces six counts of underage rape.He denied the charges, which he dismissed as blackmail.
Davies, of Swanley, Kent, faces 14 counts of aiding and abetting rape, indecent assault and child cruelty. She denies all charges.
A third defendant, 53-year-old Anthony Pallant, denies six counts of rape and indecent assault.
The trial continues.