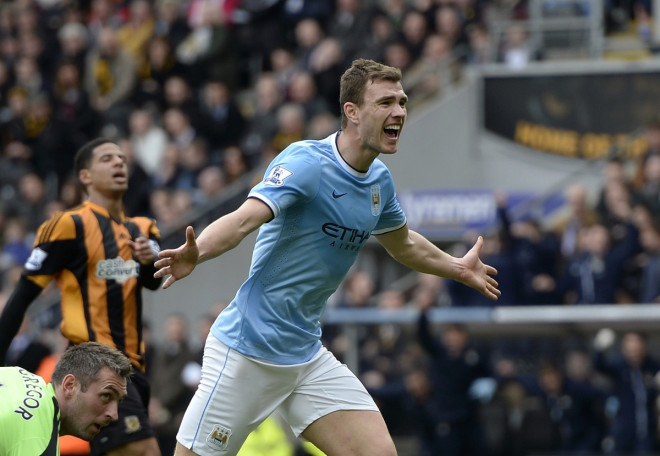 Manchester City striker Edin Dzeko has claimed that they have shown United who is the boss of the city by securing an easy 3-0 victory at Old Trafford.
City are currently second in the Premier League table, just three points off leaders Chelsea - and they still have two games in hand.
Meanwhile United are seventh, 16 points behind their neighbours and bitter rivals.
Asked about the cross-town gulf in an interview with Manchester City's Official Website, Dzeko said: "We showed who is the boss in the city.
"We knew before the game that it was important to win because we had three games in hand with respect to Chelsea and the United game was crucial. Now we are just three points off Chelsea and we still have two games to play."
The Bosnian star scored a brace, tapping home the opener after just 44 seconds and making it 2-0 at the beginning of the second half.
"I feel very happy. It's always great to win the derby and especially the way we've done. Scoring so early is always important because it gives you confidence for the rest of the game. I think we could have scored two more in the first 20 minutes," Dezko said.
"I think we had great games throughout the season but winning a derby is always special."
Meanwhile Fernandino, who was named man of the match, claimed that the victory over United gives them a lot of confidence to keep fighting for the Premier League title.
"At the beginning of the season we struggled away from home but now we are playing better and we are having good results. We must go on," Fernandinho said.
"We have to go step by step and think about the next game.This win gives us confidence to fight for the title."