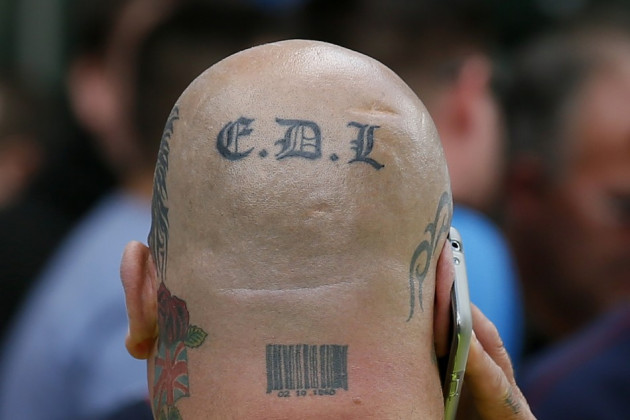 More than 30 people are due to be sentenced over violence at an English Defence League protest in Walsall.
Thirty two men were convicted of disorder, which erupted when a section of EDL marchers threw missiles, and tried to break through a police line in the city centre of the midlands town.
There was bloodshed as police used shields and batons to try and control the mob. It happened during speeches by former leaders of the anti-Islam group, Tommy Robinson and Kevin Carroll.
The men were convicted of public order offences and criminal damage at Wolverhampton Crown Court,
Detective chief inspector Pete Dunn of West Midlands Police said: "A small number of people decided to get involved in a few ugly scenes when protestors began to try and break through police lines and throw missiles.
"These court proceedings underline the fact that we will pursue people who commit crime in the West Midlands, no matter how long it takes, and bring them to justice."