Christmas present spending has hit an even greater excess this year, an estimated £350 per person and £604 per household in total, by far the largest of any European country (Figure 1).
Black Friday, yet another US consumer import of dubious merit to these shores, has fuelled a high street spending frenzy akin to that of Amazonian piranhas swarming to feed on a hapless victim.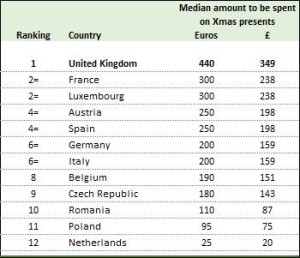 While this might sound like the best of times for the retail sector, in reality this is far from the truth.
One only has to look at the ongoing woes of supermarket giant Tesco, now 50% down for the year after four successive profit warnings (Figure 2).
Surviving the internet's deflationary effect
But why is that? As always, UK shoppers are demanding ever-better prices on food and non-food goods alike – and we have become savvy as to the price-cutting powers of online price comparison sites like PriceRunner and Kelkoo, allowing us to sniff out the cheapest prices for all manner of goods, electrical or otherwise.
Equally well, access to online shopping sites while at work in front of our computer screens is very tempting for time-poor employees, and a boon for online retailers such as Amazon, eBay and Boohoo.
This shift in shopping patterns has evidently boosted online shopping to the detriment of traditional high street footfall, with online shopping posting 12% growth and hitting over £70bn this year, according to eMarketer (Figure 3).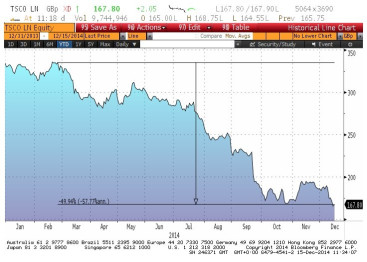 Of course, this has not been bad news for all retailers – some traditional high street chains have in fact evolved quickly to meet the online challenge head-on.
One such successful shift in business model towards the "Click and Collect" online shopping paradigm has been Argos, whose listed mother company is Home Retail (code: HOME), with a total of 44% of sales at Argos are now ordered online (Figure 4).
Fashion retailers bounce back on colder weather?
A second retail subsector that could see better times ahead are clothing chains, who suffered up to November from unseasonal warm weather, slowing sales of their higher-ticket winter items such as coats and boots.
With the current cold snap and the threat of sub-zero temperatures and snow to come, warm weather clothes sales should pick up sharply, with better like-for-like sales expected in January as a result.
This could fuel a bounce in the share prices of high street chains like Next (code: NXT), Marks & Spencer (MKS) and Associated British Foods (ABF; the owners of Primark) and also in smaller, fashion-oriented retailers such as French Connection (FCCN).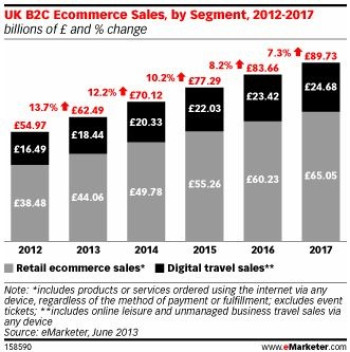 Bargains aplenty even before January sales
At this time of year, with Christmas fast approaching and retailers worrying more and more about shifting their inventory sitting on shop shelves, we can play a game of retail chicken.
We the consumers need to buy Christmas presents before Christmas, while the retailers are increasingly worried that they will be stuck with lots of unsold goods post December 25. Who blinks first?
Generally, shops tend to lose this game and discount goods to reduce inventories, increasingly offering discounts even before Christmas to reduce their risk of having to offer even larger discounts in the January sales.
Which of course is good news for those of us who wait until the last minute to complete our present buying.
This year looks likely to be a good one for last-minute bargain hunters, particularly in electronics and clothing.

For cheaper online purchases, I would recommend looking at discount voucher websites such as Vouchercodes.co.uk and Moneysavingexpert.com.
Alternatively, consider snapping up good value shares in retailers such as Next and Home Retail, in advance of potentially upbeat January trading statements.
Edmund Shing is the author of The Idle Investor (Harriman House), an expert columnist and a global equity fund manager at BCS AM. He holds a PhD in Artificial Intelligence.