Edward Snowden Leaves Moscow Airport After Gaining Political Asylum
NSA whistleblower Edward Snowden has left Moscow's Sheremetyevo airport after being granted temporary asylum in Russia.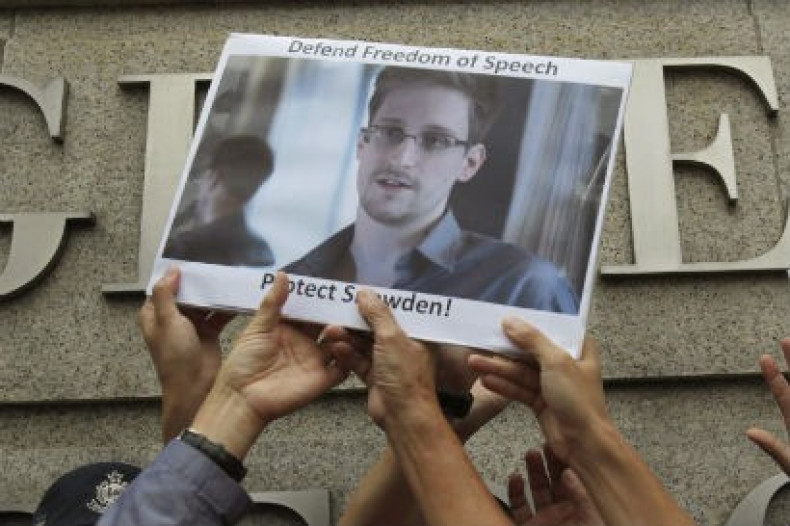 Snowden, who has been in the transit zone of the Sheremetyevo airport since 23 June, was granted temporary political asylum by the Russian government, according to his legal representative Anatoly Kucherena, who spoke to Russian news outlet RT.
"I have just handed over to him papers from the Russian Immigration Service. They are what he needs to leave the transit zone."
The news has been confirmed by numerous sources including Associated Press, Reuters and the official Wikileaks Twitter account which wrote: "FLASH: Edward Snowden has successfully acquired refugee status in Russia and will shortly leave the airport."
A later tweet from Wikileaks read:
"Edward Snowden was granted temporary asylum in Russia for a year and has now left Moscow airport under the care of WikiLeaks' Sarah Harrison."
FLASH: Edward Snowden has successfully acquired refugee status in Russia and will shortly leave the airport.

— WikiLeaks (@wikileaks) August 1, 2013
RT representatives at the scene say Snowden has already left the airport, but his location will not be made public according to Kucherena, as he is "one of the most wanted people in the world."
Snowden is wanted by the US authorities for leaking highly sensitive information about covert programs operated by the National Security Agency, for whom Snowden worked as a contractor prior to fleeing his home in Hawaii on 20 May.
Russian predident refused the US request to extradite Snowden, but said he would only grant the whistleblower asylum on the basis he didn't publish any more leaks about US national security. Kucherena said Snowden had agreed to this stipulation.
Death penalty
Snowden applied for political asylum on the basis that if he "returned to the United States, he would be tortured and would face the death penalty." Last week the US attorney general Eric Holder sent a letter to his Russian counterpart in a bid to prevent political asylum being granted, stating the US "would not seek the death penalty even if Mr Snowden were charged with additional, death penalty-eligible crimes."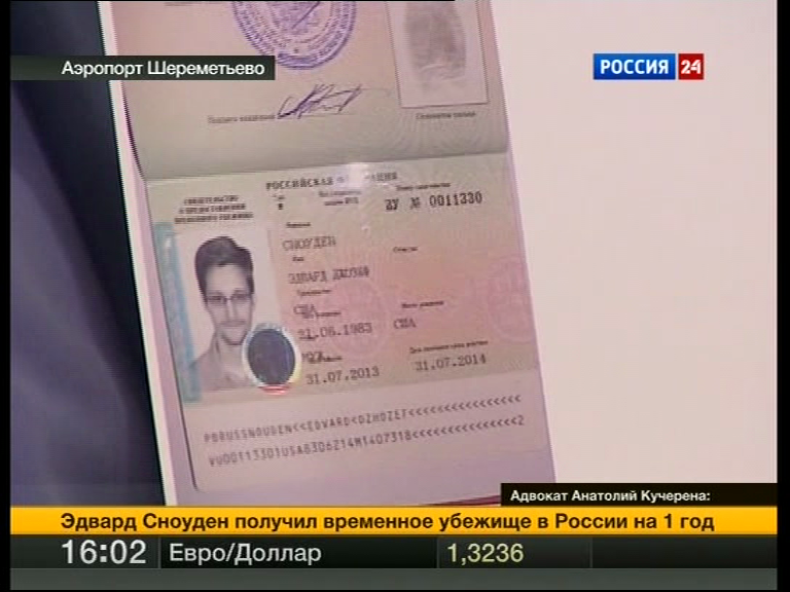 Having fled from Hawaii, Snowden first arrived in Hong Kong on 20 May before taking a flight to Moscow over a month later on 23 June. The stay in Moscow was to be a temporary on however, as he looked to board a flight to Cuba the following day.
However he didn't do so and has spent the last five weeks seeking asylum in numerous countries around the world - most of which denied his application immediately.
On the 12 July, during a meeting in the Sheremetyevo airport, Snowden states he will be applying for political asylum, with Kucherena claiming Snowden "intends to stay in Russia, study Russian culture" suggesting he could live in Russia for a long time.