EE's vice president of sales, Martin Stiven, says they've had great customer reaction to 4G launch and says criticism of the service is pointless as there's nothing to compare it with.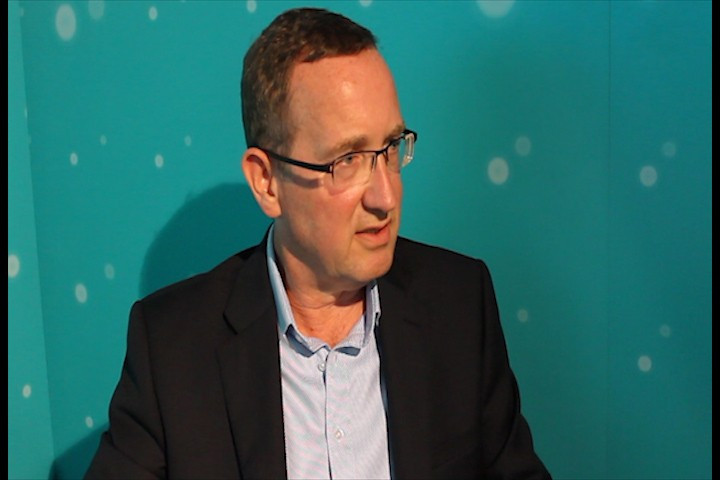 It's been just over a week since EE launched the UK's first ever 4G network and while the network is still in its infancy, and there are no official figures relating to the take up of the superfast service, EE's vice president of business for EE, Martin Stiven called it a "phenomenal launch" and it has had "great customer reaction."
Of course Stiven is going to say this, considering the £1.5 billion the company has invested in order to get this network up and running, a full nine months before competitors Vodafone and O2 are likely to offer the service to their customers.
Despite Stiven's claim of positive vibes coming from their customers, there has been some negative reaction online to the 4G service and to EE's customer service in particular:
"When you drive hard to launch something as big and as new as this [4G] over such a wide area what we know is that we'll have one or two customers who will have an experience that is less than perfect, that is always going to be the case," Stiven admitted.
"What we also know is that in the age of social media, we're all going to hear about that very, very quickly." This however is a positive according to Stiven, as it allows them to get in touch with the affected customers and deal with their queries.
Indeed EE invited one of its most vocal critics, Andrew Grill, CEO of social media firm Kred, to its headquarters to discuss the problems he was having with the service.
We've got your covered
EE claims to have launched its 4G service with 10 cities in the UK 'covered'. However users, including the IBTimes UK have found the coverage to be patchy at best. S
Stiven says that while EE has wide coverage in the launch cities, a depth of coverage will only come in time:
"In terms of the depth of coverage, clearly what will happen in the coming weeks and months, is as we gain access to every [cell tower] site in the cities, we will deepen the coverage as quickly as we can.
"Very often you can have network sites on masts that you can't access or there are landlord issues. So there always going to be little pockets as we do the roll-out that we are going to have to come back around and fill it in."
"Yes the coverage is very wide in all the cities we have gone for so far, but in the coming weeks but in the coming weeks that coverage will be deepened as we turn on more and more sites."
When asked if customers are fully aware of the issues surrounding coverage, Stiven said staff were told to inform customers that the EE 4G network is still a nascent service:
"What we try and tell our front-line staff in their training [is to] clearly make the point that this is a network that is in its roll-out phase, and is not going to be available in every single place yet."
Stiven made the point that due to the inherent limitations with using radio waves, some locations just can't be reached:
"Any radio network, any cellular network, on 2G, 3G, 4G has spots where it doesn't work as well as other spots, that's a fact of life in terms of radio."
Auction
Stiven also confirmed that EE is looking at purchasing chucks of the 800MHz and 2.6GHz spectrum which will be auctioned off by Ofcom early next year.
The EE vice president believes the two new frequencies will enable EE to offer an even better service: "The auction is coming up, and that gives up the opportunity - along with our competitors - to buy 800MHz and 2.6GHz.
"Now 800MHz is really useful to do infill in bigger geographic areas, rural areas, to get that big coverage. The 2.6GHz is a high-quality, high-density spectrum that will allow us to infill within the cities."
He added that he expects all networks will want to get their hands on both frequencies: "We expect that all operators, including ourselves, will want some of each, to augment the current networks, to increase capacity, to increase coverage and to get the blend right."
Attenuation
One of the issues reviewers of the service have had with EE's 4G network is the fact that because it uses the 1800MHz frequency, reception indoors is affected due to a problem called attenuation.
Stiven finds it difficult to understand the criticism when there is nothing to compare the service to:
"I've heard a lot of noise in the press about this [problem with attenuation] recently and the thing that staggers me about it is that we are the only ones with a 4G network today and no one has any 800MHz spectrum at all, that still has to be bought - and we don't know whose going to get it because we've not gone through the auction yet."
The EE executive says the company is "pretty confident" about its service and believes "1800MHz is a great frequency because it has great flexibility, it will give both good coverage and it will also give us great capacity."
Penetration
According to Stiven, because EE will be using the same sites as it currently uses for 2G and 3G coverage, when 4G is fully deployed it will have the same level of penetration as the older, slower networks.
Another point to be made about 4G is that the signal strength goes all the way to the edge of the cell tower's coverage, meaning whether you have one bar or four bars showing on your phone, you should still have the same speeds available.