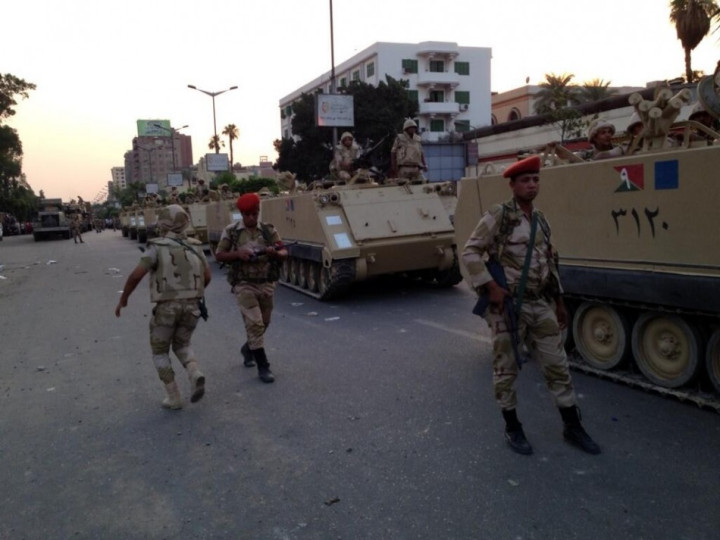 The Egyptian army has moved to tighten its control over strategic sites amid claims by aides to embattled president Mohammed Morsi that a military coup is under way.
Armoured vehicles and troops including commandos, have been deployed near protest sites to prevent clashes between thousands of pro and anti- Morsi demonstrators that are filling Cairo as well as other Egyptian cities.
Hundreds of thousands of flag-waving Egyptians poured into Tahrir Square to call for Mursi to resign, while the president's supporters gathered at the Raba El-Adwyia mosque square.
However eyewitnesses said the army has also erected barbed wire around a compound of the Republican Guard where President Morsi has been working throughout this day, filled with dramatic events.
Security forces in full combat gear also took control of several bridges on the Nile River.
Earlier today, travel restrictions were placed on Morsi and senior Muslim Brotherhood officials, while the security forces took over the state television.
The army denied it has attacked Brotherhood's supporters, saying it is only ensuring security as "The Egyptian army belongs to all Egyptians."
The deadline of a 48-hour ultimatum imposed by the army for Morsi to "meet the demands of the people" expired around 4.30pm on Wednesday 3 July.
Morsi said he would not resign but the presidency suggested in a statement that a coalition government could be part of a solution to end days of chaos, unrest and uncertainty.
Egyptians are still awaiting a televised statement on the political crisis by the army that was due this afternoon.
The US state department said it is "very concerned" about the situation that remains extremely tense.