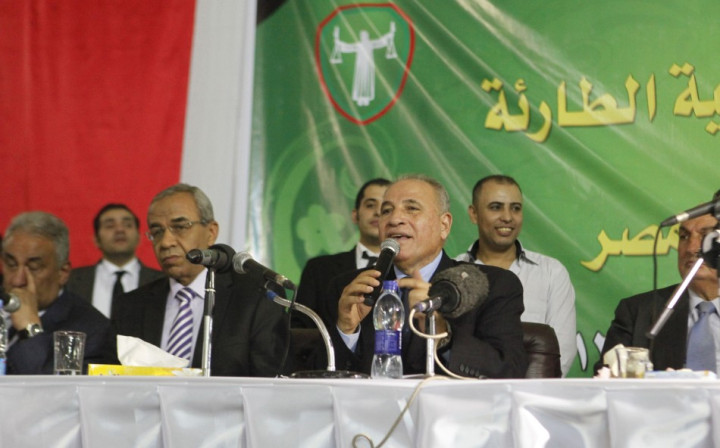 Egypt's judges will go on nationwide strike in protest at President Mohammed Mursi's latest decree, which means the president's decisions cannot be revoked, putting Mursi above any law.
After an emergency meeting, the group of judges said the constitutional declaration was an "unprecedented attack" on the judiciary. The Judges Club, which represents judges throughout the country, has called for a nationwide suspension of work.
The Judges Club also urged the Muslim Brotherhood president to withdraw the decree immediately.
It also went a step further by 'reinstalling' the general prosecutor Abdel Meguid Mahmoud, who was forcefully removed from his post by Mursi during the announcement.
"We were confident that maintaining the independence of the judiciary's service was the starting point for achieving a state that respects the rule of law, and a genuine democratic state would be the foundation for the prosperity of the nation," said the judges' body in a statement.
"The decisions included some of the demands of the masses, but unfortunately came at the expense of democracy and freedoms."
The judges also challenged Mursi's decision to permit retrials of people acquitted of "killing and injuring the revolutionaries".
Opposing the declaration that the President's decisions cannot be questioned, the judges said, "The immunisation of political decisions, whether previous or subsequent, albeit for a limited period, is not expected to support democracy in any way because it will inevitably lead to the first steps on the road to tyranny, not freedom."
The announcement was backed by opposition leaders, including the key liberal politician and Nobel Laureate Mohamed ElBaradei. "There is no room for dialogue when a dictator imposes the most oppressive, abhorrent measures and then says 'let us split the difference'," ElBaradei said in an interview with Reuters.
In support of the judges' announcement, Egypt's major parties have united to form a front against Mursi.
The bloc, calling itself the National Rescue Front, is aiming to remove Mursi's latest "illegitimate constitutional declaration".
Meanwhile, the street protests against Mursi continue to plague the capital Cairo's historic Tahrir Square. Some protests have turned violent, and nearly 300 people are reported to have been injured.