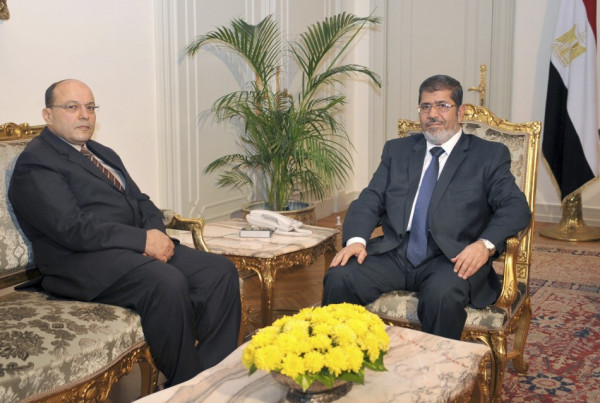 Egyptian president Mohammed Mursi is likely to face the wrath of thousands of protesters after his latest decree, which gives the president immunity from his country's judiciary and ensures his decisions cannot be revoked.
Opposition protesters called the move a "coup against legitimacy". More than 30 political groups are planning to take part in demonstrations, which have been dubbed "eyes of freedom", on 23 November.
However Mursi's supporters have defended the latest initiative, claiming the goal is to safeguard the country's revolution and the "revolutionaries".
Nobel Laureate and prominent liberal politician Mohamed ElBaradei tweeted about the decree: "Mursi today usurped all state powers and appointed himself Egypt's new pharaoh. A major blow to the revolution that could have dire consequences."
The announcement initially triggered celebrations in the Egyptian capital city of Cairo, but they eventually died down after prominent secular figures in the country denounced the decree.
The decree also allows for retrials of the people who were acquitted of killing or injuring "revolutionaries" during the protests against Mubarak. Critics fear that the language of the declaration is general and can be used by the Brotherhood against its rivals.
"The president can issue any decision or measure to protect the revolution. The constitutional declarations, decisions and laws issued by the president are final and not subject to appeal," says the declaration, as read out by the presidential spokesperson Yasser Ali on state television.
The move, which has been interpreted as a transition towards dictatorship by many in the country, also insulates the Constituent Assembly, which holds responsibility for drafting the new constitution. Egypt will not face parliamentary elections until the draft is passed by a popular referendum.
Stoking another controversy, the decree also limits the term of the prosecutor general, and thus automatically removes Abdel Maguid Mahmoud, who will be replaced by Mursi's favoured candidate Talaat Ibrahim.
Mursi's announcement comes at a time when his pivotal role in brokering peace talks over the Israel-Gaza conflict has earned praise from outside powers.