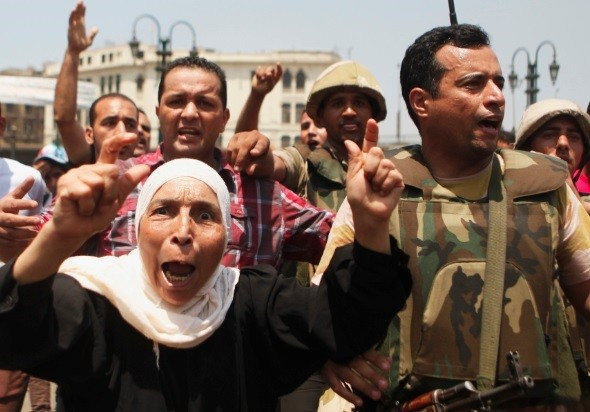 Egypt's central bank governor has confirmed that the country has received $7bn of aid from the United Arab Emirates, Saudi Arabia and Kuwait after the elected Islamist president Mohamed Morsi was ousted by the army and caused mass disruption to Egypt's financial stability.
In a press statement, Hisham Ramez said Egypt expects $12bn (£7.4bn, €8.9bn) of aid in total, consisting of cash, loans, and fuel.
So far, the UAE has injected $3bn in aid while Saudi Arabia and Kuwait have siphoned $2bn each into the country.
Following the coup in July this year, wealthy Gulf Arab states stepped in swiftly with financial support that could relieve pressure on the transitional authorities at a time of economic stagnation.
Originally, Qatar offered $2bn in financial support but Egypt later returned the amount after talks to convert the funds into three-year bonds broke down.
While, Egypt said that the return of funds was not politically motivated, previously Qatar had close ties with Morsi and lent or gave Egypt $7.5bn during the year he was in power.
"The decision was not politically driven. It was a technical decision by the central bank," said Ramez.
"We don't need a back-up plan. I see more support from them [the Gulf nations."
However, he added that Egypt cannot "keep depending on this (aid)."
The funds are desperately needed by Egypt, as the 2011 Arab Spring unrest has driven tourists and investors away and this year's coup only exacerbated concerns.
Egypt suffers from a range of economic issues, including high inflation and diminishing foreign exchange (FX) reserves.
FX reserves have more than halved since December 2010, standing at around $16bn in May 2013. This has since fallen further, as Egypt's foreign reserves stood at just $14.9bn at the end of June.
Since Morsi took over, inflation has run over 8% while a number of facets of the economy continue to contract, such as consumption, industrial production and manufacturing activity.