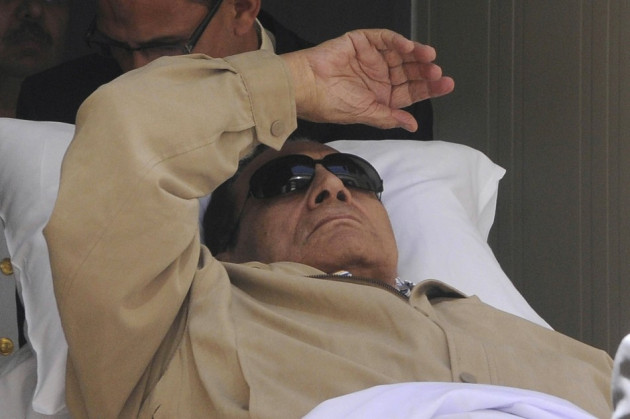 Former Egyptian president Hosni Mubarak is to be moved back to a military hospital because of concerns about his frail health, Egyptian authorities have said.
Egypt's state prosecutor said that 84-year-old Mubarak was be transferred from Cairo's Tora prison to Maadi military hospital in the suburbs of the capital to undergo medical treatment.
Mubarak was transferred to Maadi with a head injury and bruised chest reportedly sustained when he slipped in the prison bathroom.
It was the second time in six months that the former dictator was said to have had an accident. In June, he went into a coma after falling over and hitting his head, one of his lawyers said.
That happened shortly after Mubarak was sentenced to life imprisonment for ordering the killing of protesters during demonstrations against his rule in 2011.
A ruling on his appeal against that sentence is expected in January.
During his trial in 2011, he attended court on a gurney and was said to have suffered from a stroke or to have stomach cancer.