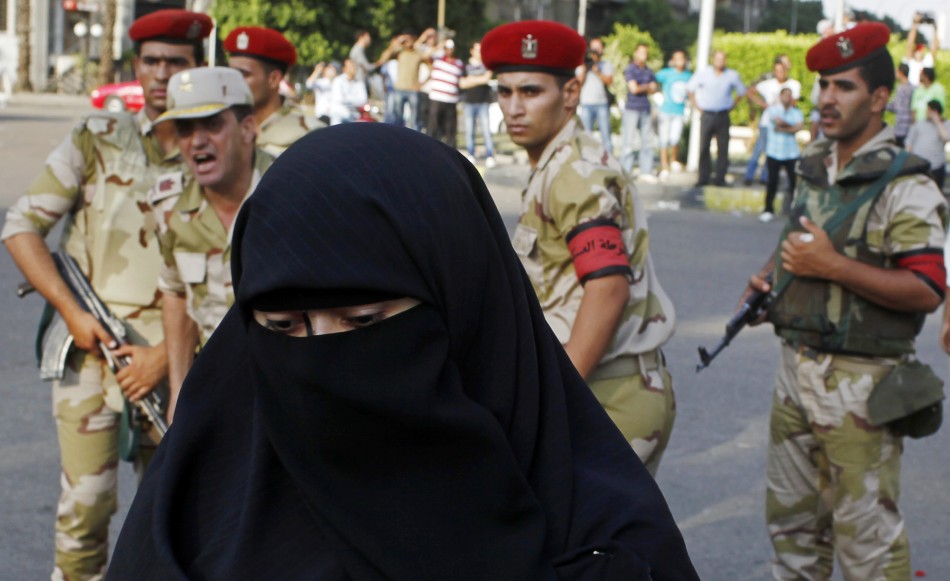 A campaign that allegedly suggests that Egyptian women will launch a "sexual jihad" in support of the Muslim Brotherhood and deposed president Mohamed Morsi has been branded a hoax.
The women campaigners are said to be waiting for a green signal from mullahs to offer sexual favours to pro-Morsi protesters to keep them motivated during protests to get him reinstated.
A female protester had asked whether sexual favours were permissable as a way of motivating protesters, who are said to have gathered in Rabea al-Adawiya Square.
On the Facebook page of a relgious group said to be connected to the Brotherhood, a cleric responded: "Not now. Let us wait first for what will happen, may God strengthen the Mujahedeen."
One commentator wrote: "If there is sexual jihad, we [anti-Morsi demonstrators] are ready to abandon Tahrir Square and join Rabea al-Adawiya."
Another wrote: "Is this a square or a house of prostitution? And you are calling us seculars and apostates? I swear we are more honourable than you."
A senior Brotherhood figure in Egypt said told Arab online daily Elaph that the Facebook page was part of an elaborate smear campaign against Morsi's supporters and was using black propaganda to undermine efforts to reinstate the Islamist president.
Sexual violence during the Egyptian demonstrations has also been frequently reported and scores of women have been assaulted, although exact figures are not known.