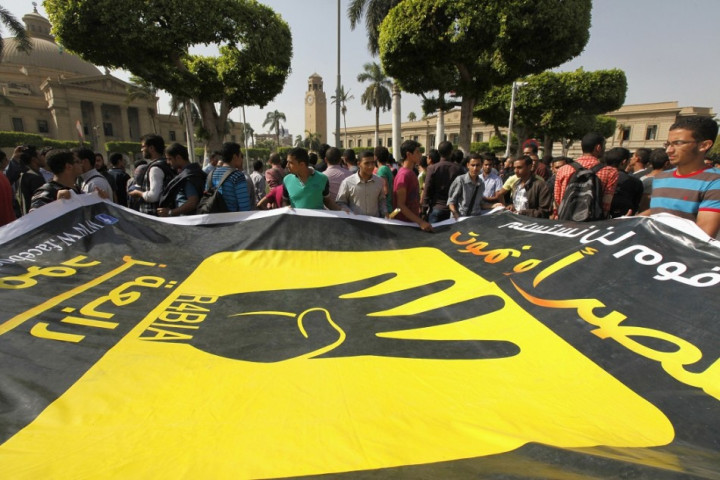 The religious minister for Egypt has urged Saudi Arabian authorities to deport members of the Muslim Brotherhood ahead of Hajj to avoid protests during the pilgrimage.
According to Turkey's Anadolu Agency, Egypt's minister of religious endowments Mokhtar Gomaa said members of the Muslim Brotherhood are planning to disrupt the annual Islamic pilgrimage to place a strain on the relationship between Saudi Arabia and Egypt.
"We all know that the Brotherhood is an international organization and that some members might plan political protests during Hajj to drive a wedge between Egypt and Saudi Arabia," he said.
Supporters of former president Mohamed Morsi have called for Muslim Brotherhood members to use the yellow Rabba sign during Hajj in memory of the demonstrators killed during the violence in Rabaa al-Adawiya in August.
Gomaa said political protests during the religious pilgrimage is "forbidden" and said pilgrims have been warned against using political slogans during the five-day event that starts 13 October.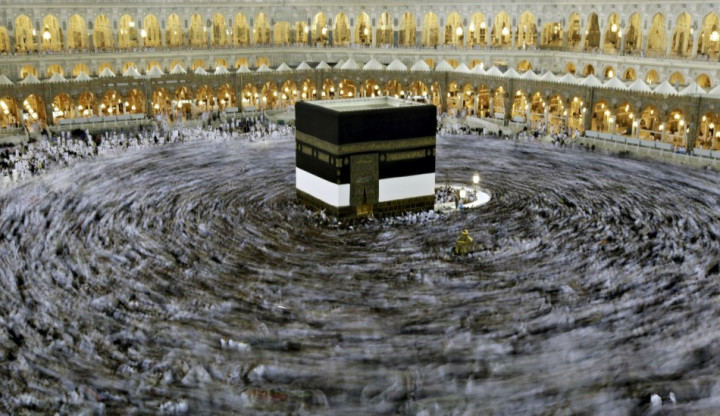 Bandar Hajjar, minister of Hajj, said Saudi authorities will not allow any political demonstrations during the pilgrimage.
Al-Arabiya reports that authorities in Saudi Arabia have deployed 95,000 security forces personnel to maintain order during this year's Hajj.
Interior minister Prince Mohammad bin Nayef called on all Muslims making the journey to leave their political and sectarian differences behind them for the annual pilgrimage.
"Hajj is not an area of political conflicts and sectarian differences," he said. "Saudi Arabia has witnessed in the past a fierce terrorist campaign which did not exclude the holy land but we were able to confront it and reduce the risks to spare the country and the people any harm."
Last week it was reported that the government has installed 1,700 CCTV cameras to maintain order during the pilgrimage.
Mohammed Bin Abdullah Al-Qarni, director general of Civil Defence, told the Al-Madinah newspaper that improved security will allow them to evacuate pilgrims more efficiently in an emergency.
READ MORE:
Hajj 2013: Police Issue Warning to Pilgrims over Fake Travel Companies [VIDEO]
Hajj 2013: Saudi Arabia Installs 1,700 CCTV Cameras to Monitor Mecca Pilgrims