Egyptian-American aid worker freed by Trump officials after 3 years in Cairo prison
Aya Hijazi, 30, was arrested in 2014 and was jailed on child abuse and human trafficking charges.
An Egyptian-American aid worker has flown home to the United States after spending three years in a Cairo prison, after Donald Trump's administration negotiated her release.
Aya Hijazi was brought back to her family in Washington, along with her husband, on a US military plane on Thursday (20 April). She was accompanied by a top White House official, reports suggest.
The 30-year-old was jailed on child abuse and human trafficking charges, but a court in Cairo acquitted her on 16 April, along with seven humanitarian workers who had worked with Hijazi to help street children in Egypt. She was released two days later.
The charity worker founded Belady [an Arabic word for "our nation"], a non-governmental organisation in 2013 with an aim to promote a better life for children on the streets. She was arrested in 2014 after a man alleged that his son was missing and accused Hijazi's organisation for it.
However, the charges against Hijazi were widely dismissed by the as false US officials as well as human rights organisations.
Reuters noted that Hijazi spent 33 months in jail. According to the Egyptian laws, the maximum period for pretrial detention is two years.
According to the Washington Post, Hijazi became the global face of Cairo's alleged brutal crackdown on civil society, particularly on human rights group that received foreign funding.
Her release was confirmed after Trump reportedly discussed the issue with Egyptian President Abdel Fattah al-Sisi in private and requested him to help secure her release. Trump was believed to have raised the matter with Sisi when he visited the White House on 3 April.
Trump did not publicly mention Hijazi's case when he met Sisi, who became the first Egyptian leader to visit the White House since the 2011 revolution, which was followed by a 2013 military coup that brought him to power after months of tension.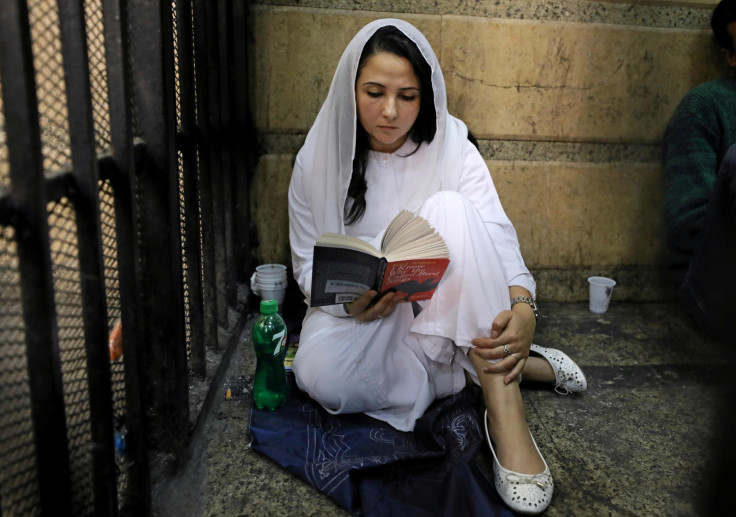 Hijazi was flown to the US military airfield – Joint Base Andrews – on the outskirts of Washington on Thursday, along with Dina Powell, the deputy White House national security adviser for strategy.
Powell was in Egypt as part of US Defense Chief, James Mattis' convoy in the region.
© Copyright IBTimes 2023. All rights reserved.