Egypt Revolution remembered: A look back at the Arab Spring protests that changed the Middle East
It is now five years since the revolution in Egypt that toppled then president Hosni Mubarak, a dramatic moment in the so-called "Arab Spring" in which various nations in north Africa and the Middle East witnessed rebellions against their respective ruling regimes. In this video, IBTimes UK looks back on the historic revolution in Egypt, whose repercussions still affect the nation and Middle East region today.
25 January 2011
Following on from the anti-government protests in Tunisia that had successfully brought down the government a week earlier, demonstrations against then president Hosni Mubarak began across Egypt on 25 January 2011.
Thousands of demonstrators voiced their anger, complaining of poverty and repression in a "Day of Wrath" and, in unprecedented scenes, police fought with thousands of Egyptians who defied a government ban to protest against the ruling regime.
On 1 February, more than a million people around Egypt took to the streets, calling for an end to Mubarak's 30-year rule. On 10 February, after 17 days of protests, Mubarak announced that a national dialogue was under way to transfer power to the vice-president, but he refused to leave office immediately, as demanded by protesters.
However, a day later, Mubarak was forced to step down and a military council was formed to run the country's affairs. Scenes of mass jubilation could be seen across the country with hundreds of thousands packed into Cairo's Tahrir Square to celebrate the dawn of what they believed would be a new Egypt.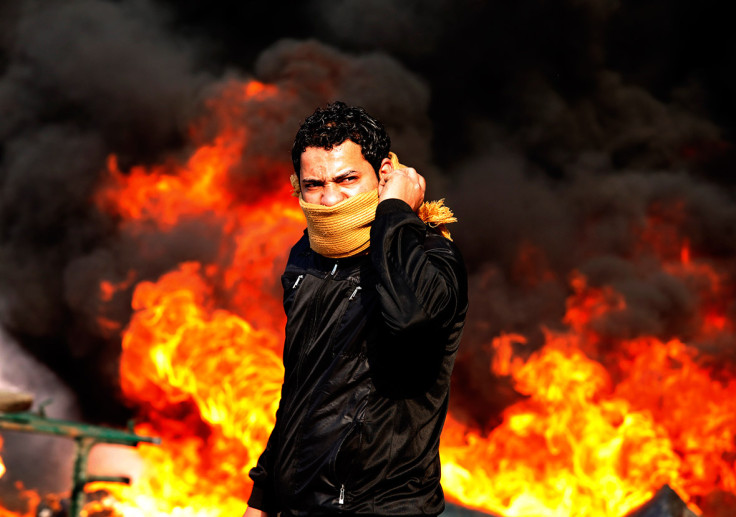 Instability and violence
But in the years since, the country has been rocked by instability and violence. The army council ruled until June 2012, when Mohamed Morsi from the Muslim Brotherhood-founded Freedom and Justice Party came to power.
But his temporary constitution change to grant himself unlimited powers was widely criticised, as was his crackdown on non-violent protesters. In June 2013, protests erupted across Egypt calling for his resignation and he was eventually unseated in a military coup on 3 July.
The military suspended the constitution and initiated a broody crackdown on the Muslim Brotherhood. The current president, Abdel Fattah el-Sisi, has been accused of leading a draconian regime, filling Egyptian jails with his critics and effectively removing opposition to his government.
© Copyright IBTimes 2023. All rights reserved.