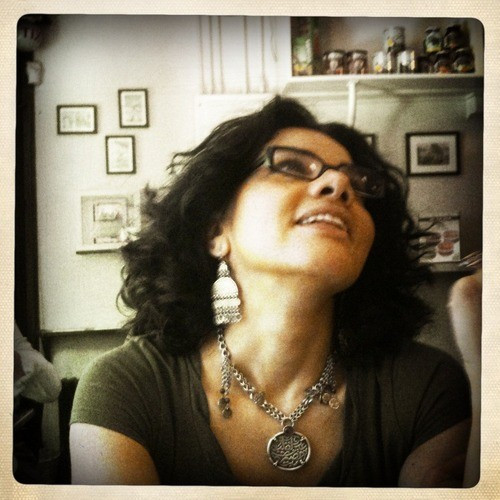 Egyptian-American journalist Mona Eltahawy is said to have been arrested and detained by Egyptian police.
She was in the vicinity of Mohamed Mahmod Street, off Tahrir Square, when she suddenly stopped updating her Twitter account.
She had used the social network to provide information on the protests.
Her last tweet says she had been beaten by the Interior Ministry forces.
Protesters, activists and followers of Eltahawy have started a tweeter campaign called #FreeMona in support of the award winning journalist.
Based in New York, she is a columnist for Canada's Toronto Star, Israel's The Jerusalem Report and Denmark's Politiken.
Before moving to the U.S., Eltahawy worked as a news reporter for many years. She worked as a Reuters correspondent in Jerusalem and Cairo, and worked for various media from Egypt, Israel, Palestine, Libya, Syria, Saudi Arabia and China.
New York Times columnist, Nick Kristof, taking part in the Free Mona online campaign, has tweeted that the US Department of State has been informed of Eltahawy's arrest.
Meanwhile film-maker Jehan Noujaim has also reportedly been arrested in Cairo's Tahrir Square.
Noujaim, who also is an Egyptian-American, is best known for directing the critically acclaimed film Control Room, a documentary on perception of the United States' war with Iraq, with an emphasis on Al Jazeera's coverage.
Al Jazeera correspondent Dima Khatib wrote about the arrest in a post on her personal blog: "She is reported to have been filming clashes on Mohammed Mahmoud Street near the Interior Ministry when she got arrested by the police and accused of being a spy!"
Her supporters and followers have also started a Twitter campaign #FreeJehan calling for her release.
Update: Mona Eltahawy has announced on Twitter Wednesday morning that she had been released after being detained for 12 hours.