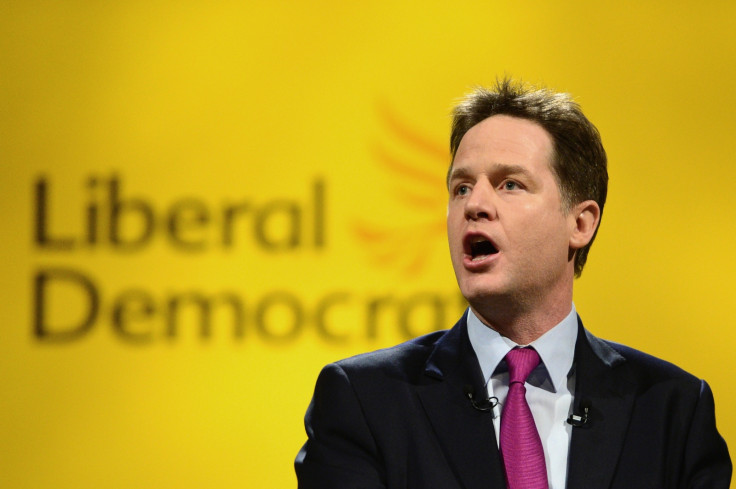 Britain's Liberal Democrats will make their bid for another coalition government after the 7 May general election in an appeal to win over floating voters with as centrist line.
Neither the Labour Party nor Prime Minister David Cameron's Conservatives look likely to win an outright majority, in what is forecast to be one of the country's closest elections since the 1970s.
The Lib Dems, who in 2010 joined the Tories in a coalition government, go into the vote hoping they can overcome a collapse in support and hang on to enough seats to win a decisive say in which major party forms the next government.
"This manifesto is a blueprint for a stronger economy and a fairer society," party leader Nick Clegg will tell party workers at an event in London. Both the Conservatives and Labour published their manifestos earlier in the week.
Fairer than the Tories, stricter than Labour
The central Liberal Democrat campaign message is that it will be fairer than the Conservatives when it comes to spending cuts and stricter on fiscal discipline than Labour. The Liberal Democrats also oppose Cameron's plans to hold a referendum on Britain's European Union membership by 2017.
Nevertheless, the manifesto has been painstakingly compiled to allow the party to take on a coalition role with either Labour or the Conservatives. Its front page pledges will set out key areas where the party will not compromise, informing the complicated negotiations expected to start on the day after the election.
"This manifesto is a serious document from a party prepared to govern," said David Laws, MP, the minister for education who led the writing of the manifesto. "It sets out a credible and deliverable liberal vision for Government that builds on our achievements in coalition."
In an interview with The Guardian newspaper, Clegg said that "the looming question in the next phase of this campaign is whether there is to be a coalition of grievance, or of conscience. The last thing the British economy needs is the instability and factionalism that those coalitions of grievance of right and left represents".
He added: "Voters know no main party is going to win. Their leaders are charging round the country pretending they are going to get an overall majority, but in their heart of hearts they know it is not true, you can see it in their eyes."
Clegg added: "Do you want David Cameron, accompanied by Nigel Farage, dancing to the tune of swivel-eyed right-wing backbenchers, or do you want a hapless Labour minority administration dancing to the tune of Alex Salmond?"
He argued that the Lib Dems, by contrast, are a "proven rock of stability, continuity and conscience", and accused the two main parties of being in a form of public self-denial about their ability to win an overall majority.