According to predictions, Electric cars will be more popular than their petrol and diesel alternatives by 2027, just over a decade from now, as sales of vehicles like the Tesla Model S, BMW i3 and Nissan Leaf are set to soar.
Go Low Ultra, a government and industry-backed campaign launched to boost ownership of green vehicles, claims around 1.3 million electric cars will be bought in the UK in 2027, where that figure will for the first time exceed petrol and diesel car sales in the same 12-month period.
After just 1,000 electric vehicles arrived on UK roads in 2011, that figure grew to over 28,000 in 2015 and has continued to accelerate in 2016, with early data suggesting an EV was sold in the UK every 13 minutes at the start of the year.
This annual surge in uptake will keep the government on course to reach its goal of all new cars and vans running on full electric power by 2040. The estimate is also backed by Auto Express magazine, which has seen electric cars perform strongly in its car owner survey, Driver Power.
Although electric cars began as a luxury for the rich, they are quickly becoming more affordable, practical and attractive to the rest of the consumer market. No evidence of this is clearer than with the Tesla Model 3, which is expected to cost from around £30,000 when it goes on sale in 2017. Pre-orders began at the start of April and quickly exceeded 325,000 units in one week, while Tesla sold just a fraction of that number in the UK, and around 50,000 globally, in 2015.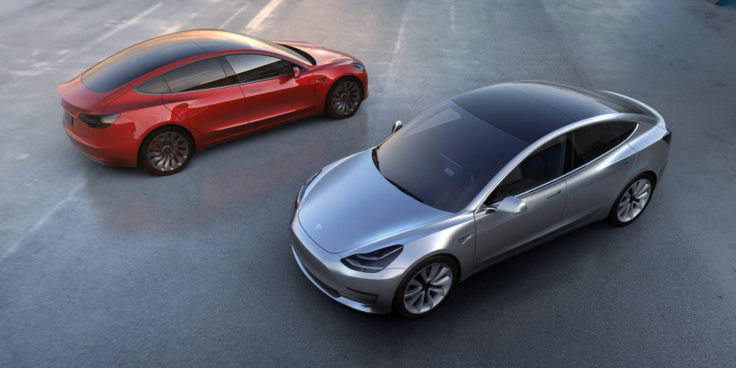 Dominating the new car market
Poppy Welch, head of Go Low Ultra, said of the predictions: "The huge interest in electric vehicles (EVs) and their subsequent rapid rise in uptake has been spectacular so far, with more than 60,000 EVs registered in the past five years. These rises are just the start of the electric revolution as Go Low Ultra analysis suggests that electric vehicles could dominate the new car market as early as 2027."
As well as aiming for all new cars and vans to be electric by 2014, the government is donating tens of millions of pounds to local councils across the UK to make electric car ownership more practical in their towns and cities. Proposals include adding EV chargers to streetlights, developing low-emissions zones with free parking for qualifying cars, and the ability for electric and hybrid car drivers to use bus lanes.
Steve Fowler from Auto Express said: "The positivity and appreciation of electric vehicles by their owners...is suggestive of a step-change in public perception of these vehicles. We are moving towards a tipping point for electrically-powered cars, so it's entirely possible that by 2027 these vehicles will dominate the market as the top choice for new car buyers."