Tesla Model 3 pre-orders top 325,000 in first week, making it 'biggest product launch ever'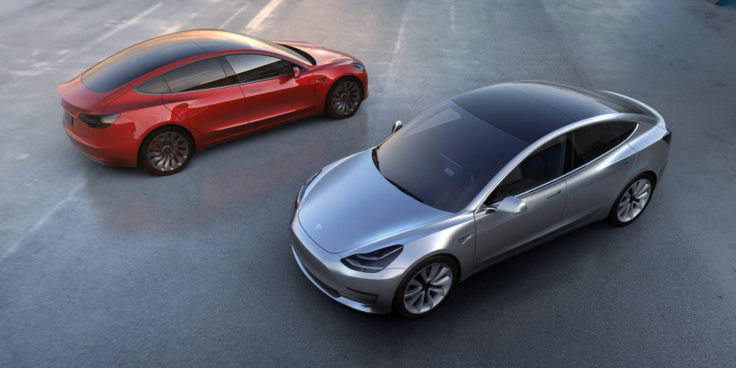 The Tesla Model 3 has received more than 325,000 pre-orders since it was revealed a week ago, on 31 March. The all-electric car is the cheapest car Tesla has made to date, and deliveries are expected to begin at the end of 2017.
Tesla says that, if all pre-orders are translated into complete sales, the Model 3's opening week will have generated $14bn (£10bn) of future revenue. This, the company says in its usually self-assured way, is "the single biggest one-week launch of any product ever."
Eager fans queued up at their local Tesla store for hours – and, in some cases two days – to be the first to drop a $1,000 deposit (£1,000 in the UK) on the car. In a company blog post, the California company said how this huge interest was created "organically" and not through advertising. "This has been a grassroots effort driven by the passion of the Tesla team that's worked so hard..."
This number far exceeds estimates made by the industry and, seemingly, Tesla itself. Company chief executive Elon Musk said during the week that he expected an initial spike in pre-orders to fall soon after the total reached 100,000. What actually happened was that more than 100,000 orders were placed earlier in the day, hours before the car was even revealed. One man in Sydney queued for two days to make sure he was first, while another designed his own Tesla-branded tent to sleep outside the store in.
That 325,000 figure is difficult to compare with other car launches, as it is unusual for mass-market manufacturers to offer such a high-profile launch and lengthy pre-order period. What we can say, is that Ford, the UK's most popular car brand, sold 60,000 cars in the UK in March 2016, meaning the Model 3 pre-order book is equal to around 5.4 months of Ford's UK car sales.
© Copyright IBTimes 2023. All rights reserved.