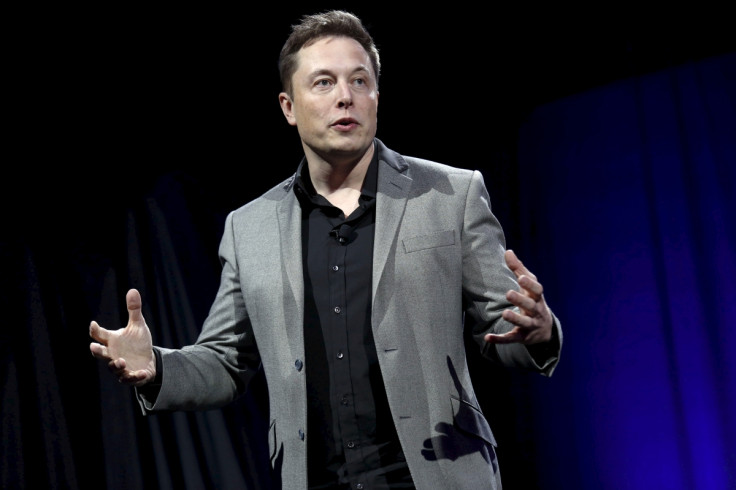 Controversial technology entrepreneur Elon Musk is running an experimental primary school for 20 children in a Californian mansion, due to dissatisfaction with the way his children have been taught.
The school, named Ad Astra, which means "to the stars" in Latin, is based in a mansion Musk bought in Southern California. There are no traditional grade levels and pupils include Musk's children and those of other SpaceX employees.
Musk, who initially made his fortune with PayPal, is most recently known for his Tesla electric cars and the ambitious space transportation firm SpaceX. He has five children with his former wife Justine Musk – nine-year-old twins Griffin and Xavier and seven-year-old triplets Damian, Saxon and Kai.
Musk complained of his frustrations with traditional education systems in an interview with Beijing TV in April, explaining that he had pulled his children out of the Mirman School, a very exclusive private school for gifted children in Los Angeles that requires children to pass an IQ test.
Encouraging different abilities
"I created a little school… what makes it different from most other schools is that there aren't any grades or making all the children go in the same grade in the same time. Some people love English, or languages, some people love maths, some people love music, and they have different abilities at different times," said Musk.
"It makes more sense to cater the education to match their aptitudes and abilities. It's important to teach problem solving – or teach to the problem, not to the tools."
He explained that the traditional approach to learning about engines would be to have specific courses about the tools used, such as having a course about screwdrivers and wrenches, but Musk said that this was a very difficult way to explain the concepts.
To him, children should be taught to reverse-engineer the engine and then learn directly which tools were needed to take it apart, such as a screwdriver.
Ad Astra opened in September 2014 and by April it had 14 students, increasing to 20 with the new school term starting in September 2015. Three teachers are currently employed.
"It has all these funny nooks and crannies and cute cupboards," Musk told Vogue. "It also feels quite like a little schoolhouse on the prairie — except in Bel-Air on a golf course."
Outsiders cannot apply
"It's only a year old, but they like it. I just didn't see that regular schools were doing the things that needed to be done, they weren't adhering to those principles, so I thought, well, let's see what we can do," he said.
"Maybe creating a school would be better and I actually hired a teacher from the school they were at who also agreed with me that there was a better way to do it." Musk grew up in South Africa and was severely bullied in school, to the extent that he was once beaten so badly that he ended up in hospital.
Parents in the area can't apply to send their children to the school as it has no known website or application process. "I heard about it through a friend of a friend, actually from several friends of mine, who would love for her kids to go to the school," Christina Simon, the author of a book and a blog about the Los Angeles private school scene, told Quartz.
"And then another friend said she wanted her kids to go there; I got probably 20 or so reader emails, they want their kids to go — 'How can I get an application?' — and I don't have the answers."