Elton John: Singer seen with Dolce & Gabbana bag after vow to boycott brand over IVF row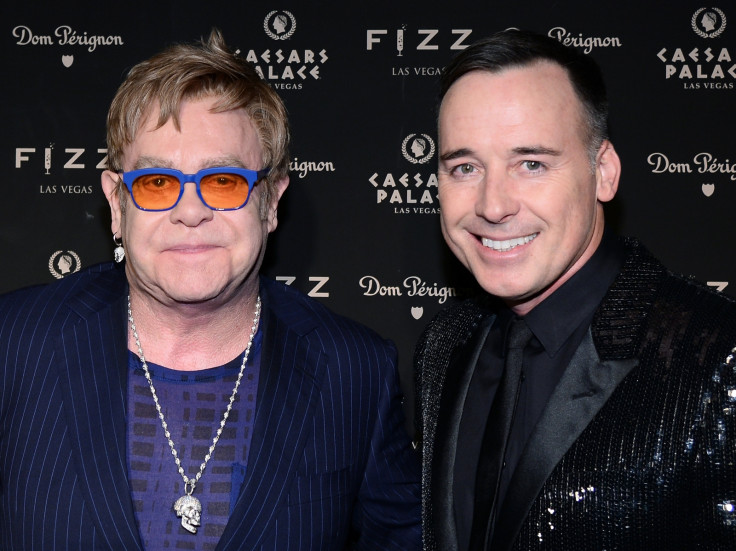 He had vowed to boycott fashion house Dolce & Gabbana over the designers' rejection of same-sex parents but it looks like Elton John's resolve may have wavered.
The 67-year-old Candle In The Wind hit maker, who has two children with husband David Furnish, was spotted carrying D&G-branded bag just hours after he entered into a high-profile row with the Italian designers after they branded babies born through IVF "synthetic" and "sperm selected from a catalog".
Earlier in March, John lambasted fashion designers Domenico Dolce and Stefano Gabbana in a furious Instagram post following an interview with magazine Panorama, during which the pair discussed their views on fertility treatments and gay adoption.
The pair said: "We oppose gay adoptions. The only family is the traditional one. No chemical offsprings and rented uterus: life has a natural flow, there are things that should not be changed."
Dolce added: "You are born to a mother and a father - or at least that's how it should be. I call children of chemistry, synthetic children. Uteri [for] rent, semen chosen from a catalogue."
John hit back by accusing the duo of self-hate and said they needed to move with the times. "Your archaic thinking is out of step with the times, just like your fashions. I shall never wear Dolce and Gabbana ever again. #BoycottDolceGabbana," he wrote.
Considering more than 66,000 people supported his mass social media campaign to stop buying clothes from the luxury brand, fans were left confused after pictures surfaced online of John carrying the white and gold bag from the designer store as he entered a recording studio in Los Angeles.
But John's spokesman confirmed the singer not purchased any items from the label in the wake of the row. "Yes he was carrying the bag but he hadn't been shopping. And it should not detract from their original message or the boycott," he said.
Meanwhile, Gabbana has responded to John's outburst, claiming he was behaving like a "fascist".
"It's useless, this is just an authoritarian way of seeing things: if you agree with me, good, otherwise I'll attack, "he told an Italian newspaper. "And I wrote to him, in the comments on Instagram: fascist."
© Copyright IBTimes 2023. All rights reserved.