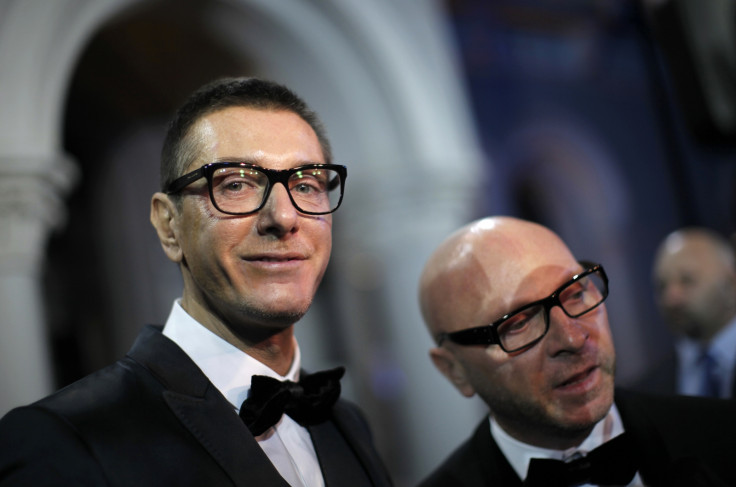 Fashion designers Domenico Dolce and Stefano Gabbana have hit back at an online boycott campaign launched by Sir Elton John over their reported opposition to IVF.
In an interview with Italian newspaper II Corriere della Sera, Gabbana said he was surprised by the angry reaction drawn by comments made by his business partner, who described children born through IVF as "synthetic".
Gabbana described the attacks as "fascists". "I didn't expect it to come from someone I considered an intelligent person," he told Il Corriere della Sera, referring to John. "You preach tolerance and comprehension and then attack someone just because he has an opinion different from yours?
"Domenico simply expressed his opinion. Others are free to make different choices but we expect the same respect."
Earlier in March, Dolce, who was born in the conservative southern Italian island of Sicily, voiced his endorsement of traditional family, which is the theme of the last two collections of the fashion duo - who are gay and formerly were a couple.
"You are born and you have a father and a mother," he told Italian magazine Panorama. "Or at least it should be like this, that's why I am not convinced by chemical children, synthetic babies, wombs for rent."
Elton John critical of comments from Italian designer
The interview was slammed by John, who has two children with his husband David Furnish. In an Instagram post, the British singer-songwriter urged his followers to boycott the Dolce & Gabbana label.
"Shame on you for wagging you judgemental little fingers at IVF – a miracle that has allowed legions of loving people, both straight and gay, to fulfil their dream of having children," the music legend wrote. "I shall never wear Dolce and Gabbana ever again. #BoycottDolceGabbana."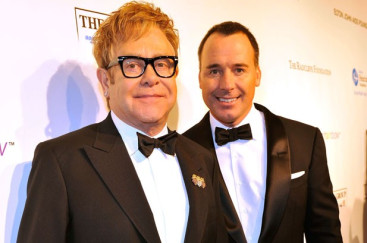 The campaign has gained a lot of traction and was endorsed, among others, by singer Ricky Martin, tennis star Martina Navratilova and Courtney Love.
"That is an authoritarian way of thinking: if you agree with me everything is alright, otherwise I attack you," Gabbana said.
The designer added he also disagreed with Dolce on IVF and wished to have a child but respected his ex-partner's believes.
Separately, Dolce issued a statement saying his remarks steamed from his personal experience of growing up in a family "made up of a mother, a father and children" and were not intended to judge the choices made by others.
He said: "I am very well aware of the fact that there are other types of families and they are as legitimate as the one I've known."