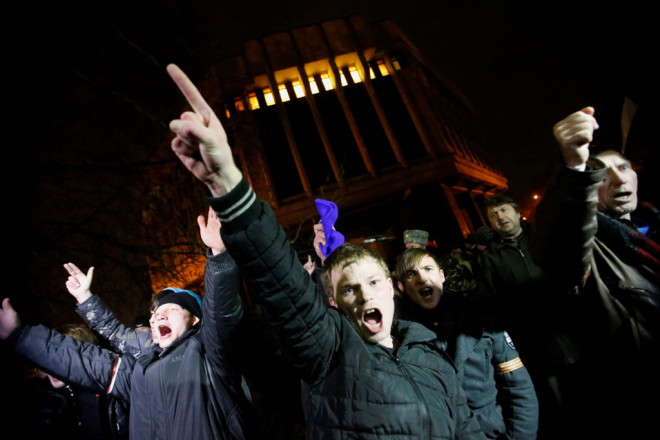 Emerging-market equity and bond funds witnessed outflows of almost $5bn over the past week, bringing their combined year-to-date losses to over $37bn, banks said on 28 February, citing data from EPFR Global.
The Boston-based fund tracker said that $3.05bn (£1.83bn, €2.22bn) had exited emerging equity funds in the week to 26 February, accelerating from the preceding week when $1.56bn had moved out.
Year-to-date losses from equity funds were at $26.4bn as against $15bn for the whole of 2013 for funds tracked by EPFR.
The 18 loss-making weeks have brought cumulative outflows during this period to over 41bn.
Meanwhile, emerging bond funds logged outflows of $1.8bn, bringing total year-to-date losses to $11bn. 2013's outflows amounted to $14bn, reported Reuters.
Analysts at Barclays said the volatility in the Chinese yuan could be partly responsible for the uneasiness. The yuan logged its biggest ever daily drop against the US dollar on 28 February as China's central bank continued to encourage it weaker.
In addition, the past week has seen an escalation in tensions in several parts of the world, particularly in Ukraine where the government was driven out by the pro-West opposition, triggering a bold response from neighbouring Russia.
Ukraine Crisis
Russia appears to have effectively invaded Ukraine as reports indicate Moscow's forces are being deployed across the pro-Russian region of Crimea.
Local reports suggest that Russian troops and regular forces are being mobilised all across the region, where the majority are ethnic Russians. Kiev's caretaker interior minister has said an "armed invasion and occupation" by Moscow is underway.
"Negative sentiment towards China is likely to remain a headwind from a flows perspective, especially driving out retail money. The recent yuan weakness probably contributed to this negative sentiment as well," Barclays said.
Barclays Capital said in a note to clients: "Idiosyncratic developments have weighed on EM markets since the start of 2014. There will likely be more such developments as the EM election cycle is set to become very busy, starting with Turkey's local elections on 30 March.
"Amid worsening growth conditions in some major EM markets, we view this as a recipe for further EM portfolio outflows and FX pressure, especially where growth is weak and C/A adjustments have been limited. We emphasise short currency trades in this environment, particularly ZAR, TRY and RUB."
"People are drawing parallels with the 2008 Russia-Georgia war," said Manik Narain, a strategist at UBS in London, referring to the Ukraine crisis.
"There are definitely fears about geopolitics, (at a time when) the general mood towards emerging markets is not great. The concern is this could develop into a proper civil war in Ukraine that splits the country," Narain told Reuters on 27 February.