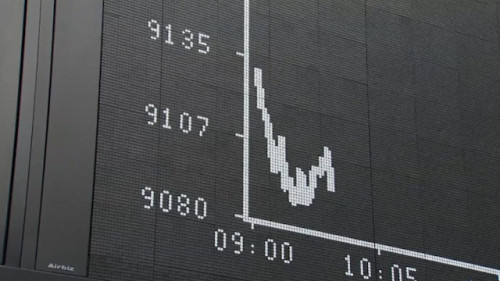 Emerging markets are currently in a position to withstand any turmoil at the international level, including a retreat of global investors due to the US Fed tapering, according to Goldman Sachs Group CEO Lloyd Blankfein.
In an interview with Bloomberg TV, Blankfein said the countries are in a better position to weather capital outflows than in 1998, when currency turmoil forced international bailouts.
"There were a lot of things in '98 that don't exist now," he said in the interview.
Emerging markets now have "better reserves, more flexibility in exchange rates, better policy orientation", he added.
Low interest rates globally attracting funds and higher commodity prices have acted as "tailwinds for the emerging markets over the last several years", Blankfein said.
China Growth
Blankfein added that China's economic growth will have "huge consequences" for global expansion prospects.
"The China growth story is going to be the story of the next 30-40 years. We really need that growth in China to occur," he said.
Goldman Sachs became the first Wall Street firm to start underwriting securities in China after winning a licence in 2004. It also has private-equity, asset management and institutional brokerage businesses in the country.
Blankfein noted that his company will be judicious in investing more in the nation.
China's economy expanded 7.7% in 2013, the same rate as in 2012. Analysts forecast a growth rate of 7.4% in 2014, the weakest pace since 1990, according to a Bloomberg News survey.
A slowdown in the world's second-largest economy and the Fed's decision to start scaling back its massive bond-buyback programme have affected the emerging markets, with widespread decline in stock prices at the start of the year, raising fears about another financial crisis in the region similar to the one in the late 1990s.
During the previous Asian financial crisis, countries such as South Korea and Thailand had to seek International Monetary Fund (IMF) bailouts as they spent reserves to unsuccessfully defend exchange rate pegs.