Emiliano Martinez has revealed that Arsene Wenger sees him as the future of Arsenal and is prepared to bide his time and wait for a sustained run of games at the Emirates Stadium. The 24-year-old has only made 11 appearances for the Gunners but signed a new six-year-deal with the club in November.
Martinez, who spent a period of last season on loan at Wolverhampton Wanderers, is not close to breaking into the Arsenal starting line-up with Petr Cech and David Ospina currently blocking his path. Instead of growing frustrated with Wenger over his perceived lack of game-time, the Argentine spoke of his happiness at signing a long-term deal and revealed he is happy to work under "one of the best coaches in the world".
"It's amazing that Arsene Wenger, one of the best coaches in the world, believes I'm the future of Arsenal," Martinez told The Daily Mail. "Just as amazing as having my contract renewed for six more years at the club. Wenger is very well-respected. He's not only the head coach here, he also built Arsenal. He helped buy the stadium.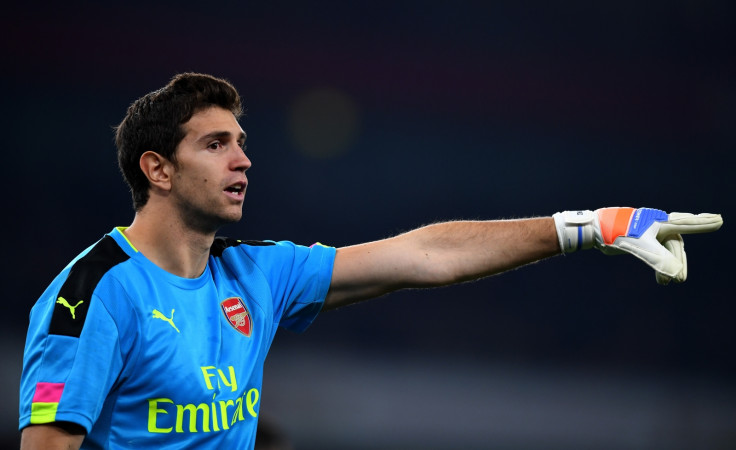 "Everybody calls him 'boss', from the kit manager to the owner of the club. He seems distant, but he's always available to talk. It's impressive. Cech is a great goalkeeper, he has a lot of stories, he's in the top 10 in the world. We get along, he also says I'm the future of the club."
Martinez has not made a single appearance for Arsenal in the Premier League this season, with all three of his outings coming in the EFL Cup. The former Oxford United and Rotherham United loanee will almost certainly be overlooked once again on Wednesday evening when Arsenal travel to Germany to face Bayern Munich in the first leg of their Champions League knockout tie.