Eminem's former bodyguard claims Suge Knight tried to kill the rapper in 2001
Big Naz also talks about another incident involving the Death Row co-founder.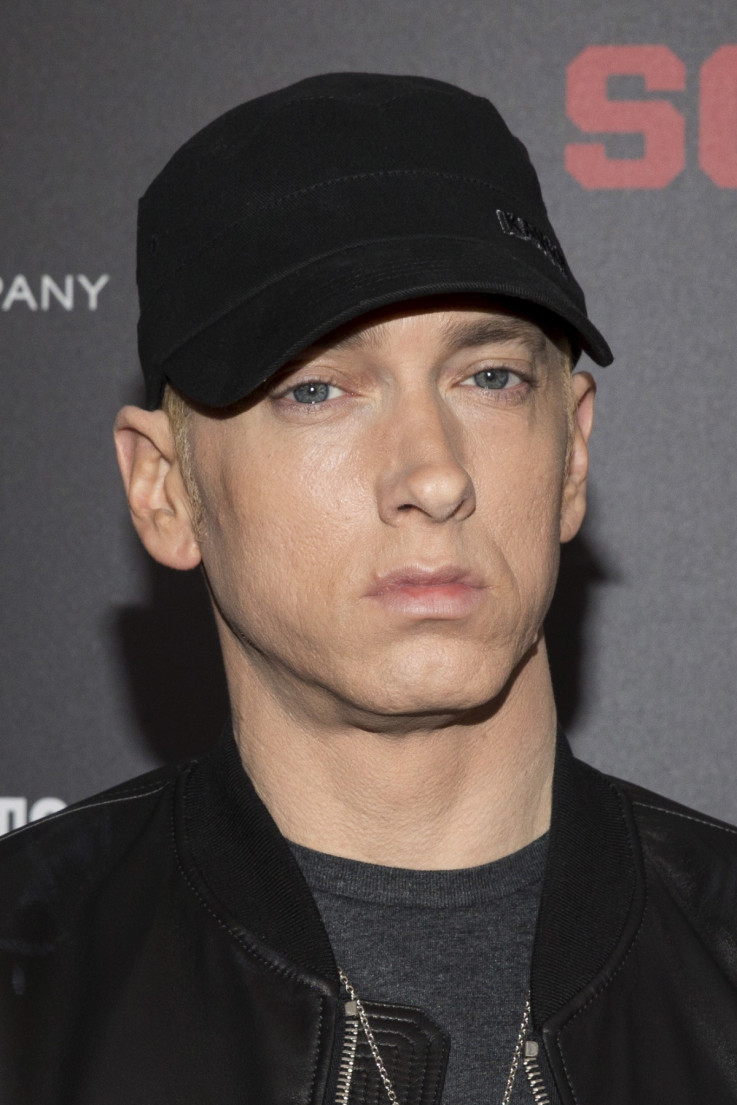 Eminem was unharmed as he was as led backstage by Naz with the assistance of Dr Dre's bodyguards
Reuters
Big Naz, the former bodyguard of Eminem (real name Marshall Bruce Mathers III), has claimed that associates of Suge Knight had tried to kill The Real Slim Shady rapper at the 2001 Source Awards. Naz allegedly had to "snatch" the 43-year-old singer when he got into a heated argument with Knight's cronies.
"Em was going to his seat — the way they had the seating was all messed up. The bodyguards couldn't sit with the artists and I think that was by design. They really wanted the artists to network with each other, but it also gave people who had beef with other artists to just get at it." Naz was quoted as saying by HollywoodLife.
"So, I noticed Em is in the middle of the aisle, he's speaking with all these guys in these red shirts. So I had to come back around and I noticed his face changes, he's turning tomato red. There's a sea of red guys around him and I had to run to the middle and snatch him up."
Naz further said that the men told him that they were send by Suge Knight "to strong-arm and man, it's going down."
The rapper was unharmed as Naz took him backstage with the assistance of Dr Dre's bodyguards. "We were in beast mode the whole time," he said.
Interestingly, Naz has also spoken about another incident involving the Death Row's co-founder.
"When the plane lands we are greeted by 20 Honolulu police officers and they told us that Death Row is here," he said, adding, "Suge Knight had sent 50 guys to break up the show. When we got there, vacation mode was over, we were lockin'-n-loading, putting on bullet proof vests."
Suge Knight is in jail and awaiting trial on several felony charges connected to running over two men on the set of Straight Outta Compton in 2015. Knight has pleaded not guilty to all the charges connected to the incident.