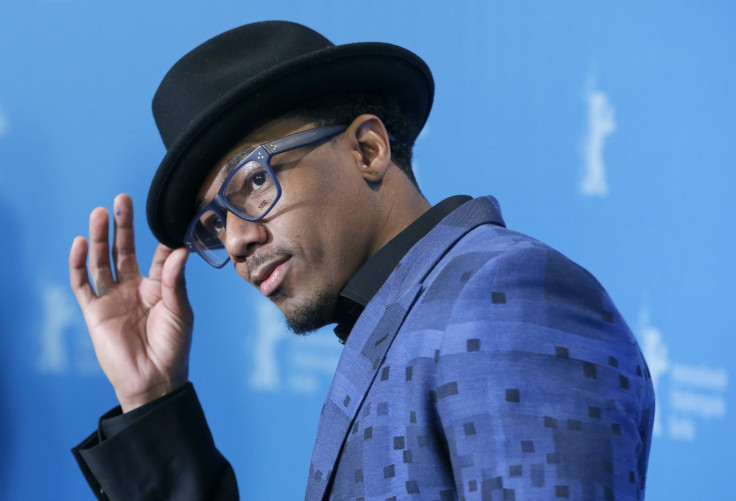 Nick Cannon has been obsessed with Eminem ever since the latter reportedly released a scathing track about the rapper/producer and his ex-wife Mariah Carey in 2009. Cannon now has challenged the Rap God singer to a $100,000 (£70,000) rap battle to prove he is the best among rappers.
Cannon disclosed he would love to square off with Eminem in a rap duel after British radio DJ Tim Westwood, in an interview, joked about how horrible a rap battle it would be if the two ever clashed.
"Last time, I heard you were getting ready for a rap battle with Eminem. That would have been horrible," Westwood said, according to The Mirror. "I mean, to your face I would have been there for you, but that would have been horrible."
"I reached out to Tyga, he didn't want it. I went to all Slaughterhouse. I did it like Mortal Kombat. I said I'll take all of them out to get to the boss [Eminem]," he replied.
"We gonna be out in the States for the BET Awards. I'm holding a $100,000 battle — whoever wants it — but it has to be someone who can put up 100 grand," Cannon said.
"Hip hop needs this. Tim find me someone to battle for a hundred grand," he said. "Once I win I'm going to donate my winnings to a children's hospital."
In January, Cannon had mentioned on Twitter that he would love to face the rapper in a duel. "Everybody knows I would LOVE @Eminem to be on Wildnout! Yall go convince Marshall!!!" he said.
Meanwhile, Nick has reportedly refused to sign divorce papers following his split from Carey in 2014. The 46-year-old singer is engaged to billionaire James Packer.