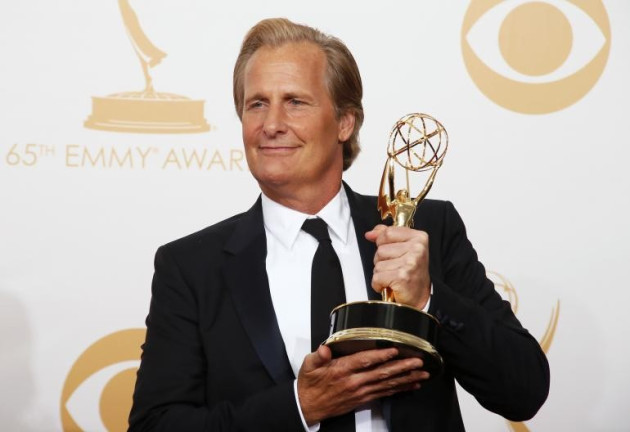 Hollywood actor Jeff Daniels has revealed that he is preparing to reprise his role as Harry Dunn in the Dumb and Dumber sequel.
After walking away with the award for Best Actor in a Drama at the 2013 Emmys for his portrayal of anchor Will McAvoy in HBO's The Newsroom, the star said he is keen to tackle something far less serious.
He told Hollywood Life.com that the transition back into the crazy character, after a gap of almost 20 years, would be an "intellectual freefall".
According to the 56-year-old star, the follow up to the 1994 box office smash will go far beyond the horribly hilarious scenes witnessed in the first movie.
"There are some things that we're going to do in Dumb and Dumber 2 that make the toilet scene [in the original] seem lame," the 58-year-old actor said.
"[The new film] pales in comparison and I can't divulge what, but just that they've topped it.
"The best thing about it? I get to work with a comedic genius" Daniels said, in reference to his co-star Jim Carrey, who is expected to return as Lloyd Christmas for the sequel. The Farrelly Brothers will resume their role as directors.
Dumb and Dumber earned well over $247 million worldwide when it was released, making it one of the most successful films of the year.
The sequel is expected to hit cinemas in 2014.