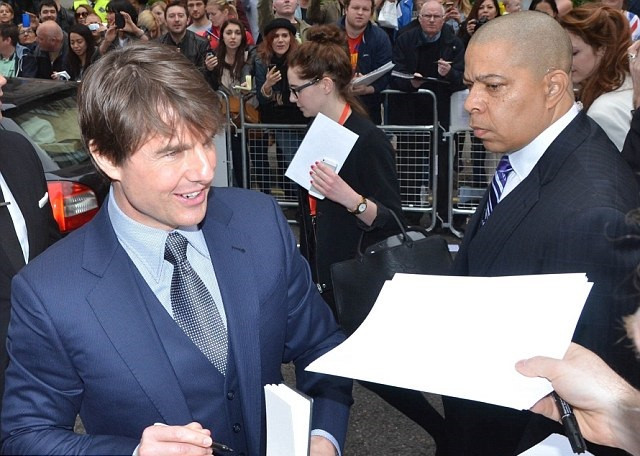 Tom Cruise has been presented the Empire Legend of Our Lifetime award at the prestigious film awards ceremony in London's Grosvenor House.
The 25th Empire film awards are voted entirely by the public, and recognise box office blockbusters alongside critics' favourites.
This year's event attracted some of the biggest names in Hollywood including Tom Cruise, Margot Robbie, Hugh Jackman and Emma Thompson.
Collecting his award from his Jack Reacher co-star Rosamund Pike, the 50-year-old actor said: "Thank you so much. I feel really fortunate because it was my dream to be able to make films in life.
"It's been a pretty incredible life. I have a rich life because of the incredible people I've worked with. There are too many people to thank. We would be here for hours, maybe days."
The actor added: "I do know that it takes a tremendous amount of dedication endurance, it's an exceedingly talented room tonight. I look forward to hearing and seeing what you're going to achieve."
Simon Pegg collected the award for Best British film for the World's End saying: "Wonderful to win this. This magazine is part of the fabric of the film industry in this country. Massive thanks, what a lovely night."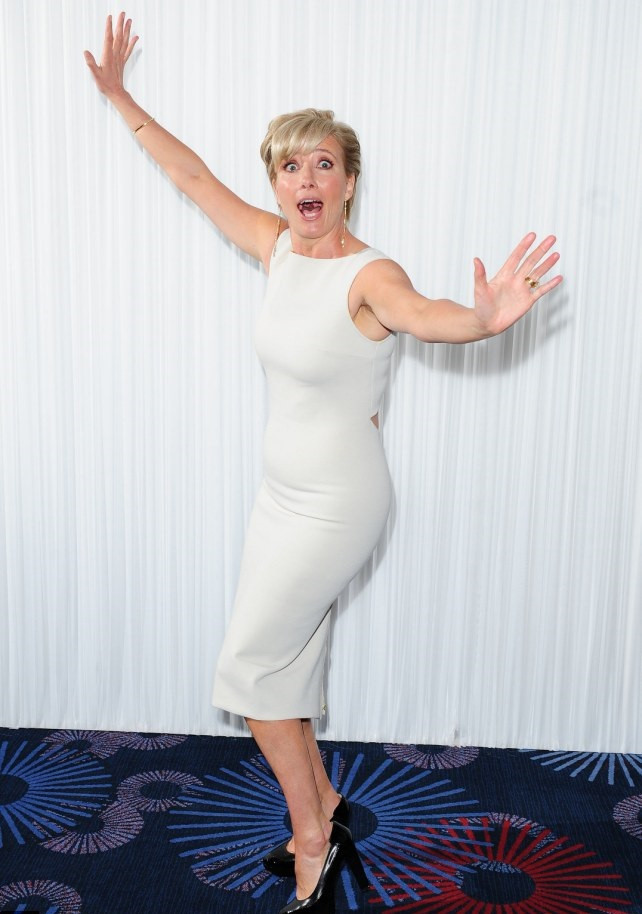 British star Emma Thompson won the Best Actress award for her performance in Saving Mr Banks and accepted her prize with a characteristically comical speech.
"I've got a lot of people to thank but there are none of them here, so I'm not going to bother. But my husband is here so I'm going to thank him for many things, first of all for pointing out I had a big hole in the back of my dress and for all the animal noises he made while I had that perm (for Saving Mr. Banks) which went on and on, and for refusing to have sex with me while I had it."
Hugh Jackman was the recipient of the Empire Icon Award. Collecting his prize The X Men actor said: "Getting an award that has the word icon in it, in a room that has Tom Cruise, Arnold Schwarzenegger and Emma Thompson in is ridiculous! But thank you."
"It's a huge surprise, I really thought it would happen a lot earlier. Just seeing that package (the VT), it was about a minute and a half and not a lot of dialogue - it reminds me of my wedding night! More like two minutes on my wedding night actually."
Sally Hawkins, who won the award for Best Supporting Actress in Blue Jasmine said: "I'm just one face out of many who make this film possible. I couldn't be here without an incredible cast and crew and all of you at Warner bros. Thank you to my dear family who have enabled me to do what I've been able to do - and happy Mother's Day to Mrs Hawkins!"
British star Kate Beckinsale brought some Hollywood glamour to the occasion in a maroon, floor-length gown with cut-outs showing off her slender figure.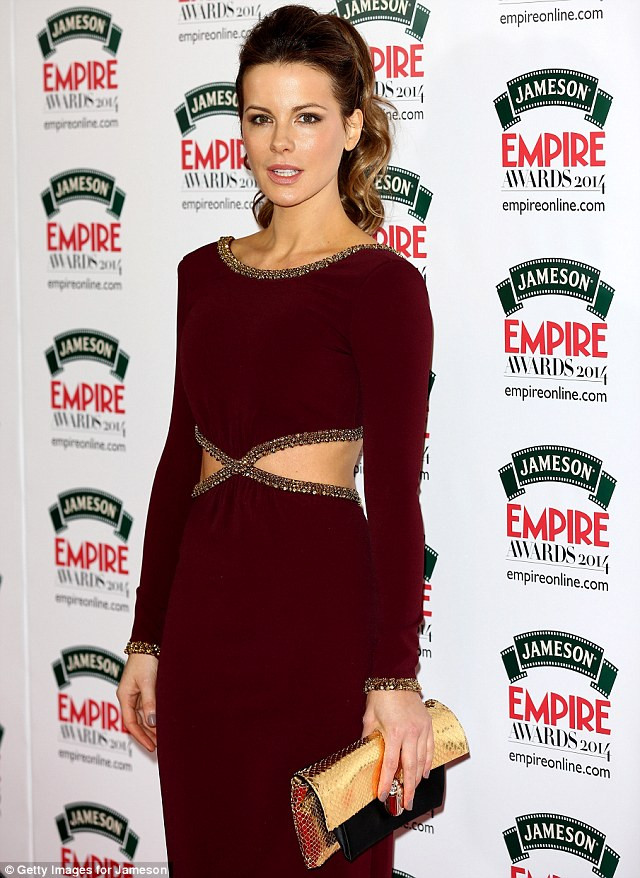 The second instalment of Peter Jackson's Lord Of The Rings prequel was nominated in seven categories ahead of Steve McQueen's Oscar winning 12 Years A Slave which was up for six awards.
Paul Greengrass' true life thriller Captain Phillips, Alfonso Cuaron's 3D space epic Gravity and The Hunger Games: Catching Fire were also frontrunners at the ceremony with Gravity taking the coveted Best Film Award.
12 Years A Slave beauty Lupito Nyong'o is nominated for best female newcomer, while Jennifer Lawrence is up for both best supporting actress, for her performance in American Hustle, and best actress for The Hunger Games: Catching Fire.
As well as five nods for Captain Phillips, Paul Greengrass will receive the Empire Inspiration Award for a career that includes Northern Irish drama Bloody Sunday and two Bourne films.
Steve Coogan's Alan Partridge film Alpha Papa won the award for Best Comedy.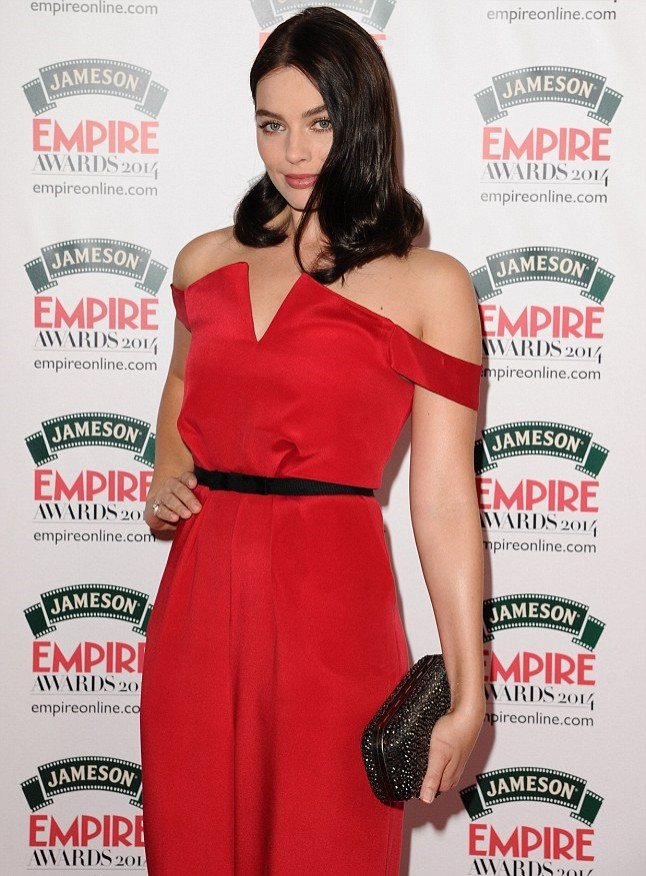 Full List of Winners at The Empire Awards 2014
Best Comedy
Alan Partridge: Alpha Papa
Best Sci-fi/ Fantasy
The Hobbit: The Desolation Of Smaug
Best Horror
The Conjuring
Best Thriller
The Hunger Games: Catching Fire
Best Male Newcomer
Aidan Turner, The Hobbit: The Desolation Of Smaug
Best Female Newcomer
Margot Robbie, The Wolf Of Wall Street
Done in 60 seconds
There Will Be Blood, collected by David Smith
Empire Inspiration
Paul Greengrass
Empire Hero
Simon Pegg
Best Supporting Actor
Michael Fassbender, 12 Years A Slave
Best Supporting Actress
Sally Hawkins, Blue Jasmine
Empire 25th Award- Action Hero Of Our Lifetime
Arnold Schwarzenegger
Best Director
Alfonso Cuarón, Gravity
Best British Film
The World's End
Empire Icon
Hugh Jackman
Jameson Best Actor
James McAvoy, Filth
Best Actress
Emma Thompson, Saving Mr Banks
Best Film
Gravity
The Legend Of Our Lifetime
Tom Cruise