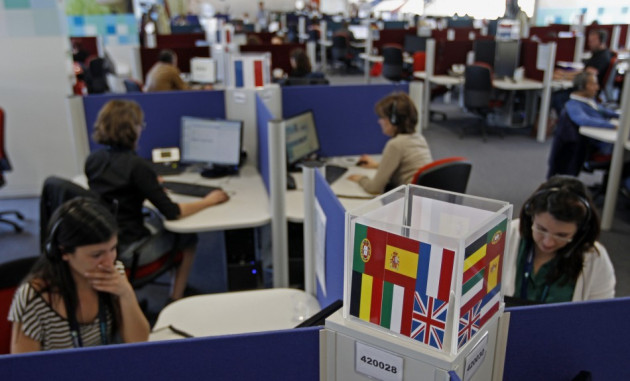 The labour market is undergoing a fundamental shift, as companies increasingly opt for a contingent temporary workforce so that they can scale their business performance.
The trend is being seen across all of the major Western economies - in the US, temporary workers make up a third of the workforce, according to the Government Accountability Office.
The Globe recently reported that temporary work in Canada is growing at more than triple the pace of permanent employment.
In the UK, the Association of Professional Staffing Companies recently released figures showing that temporary job placements are rising 7% year on year.
Balancing Headcount
This change is being driven by a number of factors, and for businesses the benefits are clear. Labour is one of the biggest costs for businesses and in an uncertain economy, the last thing they want is a high headcount when orders are falling.
This can quickly kill a business.
A contingent workforce enables businesses to have greater flexibility in managing changes in demand for products or services. It also means that they are not subjected to the same risks and costs attached to employee absence, which in the UK is responsible for a loss of 131 million working days a year and more than £17bn (€25.7bn, €20bn) in revenue.
The increase in temporary workers also enables businesses to quickly inject talent to meet specific shortfalls or competitive challenges, without incurring the costs and time delays of training. This also opens the talent pool - temporary workers can be drafted in from across the world in order to fill positions left open by the skills shortage.
This is highlighted by the huge increase in temporary working visas, not to mention the increase in European Union employees taking temporary working contracts outside of their home country.
Having a more transient workforce can also keep a business innovative. New and different injections of ideas bring with them fresh thinking, new approaches to problem solving and varied experience. It can also be a screening device for potential recruits to their permanent workforce.
Great News For the Worker
But it's not just the business that benefits from this change in labour; it can also be great news for the worker.
People are increasingly opting for temporary work as a lifestyle choice. In a permanent position it isn't just the employer that is locked down, so is the employee. In a temporary role, the worker can have far more control over their hours and working patterns. They also get the opportunity to have far more variety in their working life.
There is also an opportunity to build their professional network with leading organisations, potentially gaining new references and broadening their experience.
For too long, there has been a myth that all people in temporary roles were lowly paid and that they were only there while they were looking for a permanent job. The fact is that temporary working has become massively professionalised - often going by the different name of "contracting" in senior management positions. They are still temporary workers and because of their patterns of work, they are paid at a premium rate to boot.
We are no longer living in an era of getting a "job for life."
The average job tenure for a university leaver is 18 months.This "generation Y" is setting the trend and you can be sure that as time goes on, the amount of time will get shorter - until eventually temporary working will be more popular than permanent job placements.
With both businesses and workers enjoying a greater degree of control and flexibility as a result, this is a change we should embrace.
Matthew Sanders co-founded de Poel with Michael Campbell in 2001. The company is now the leading procurer of temporary agency labour outside of the Government, providing a vendor neutral recruitment service.