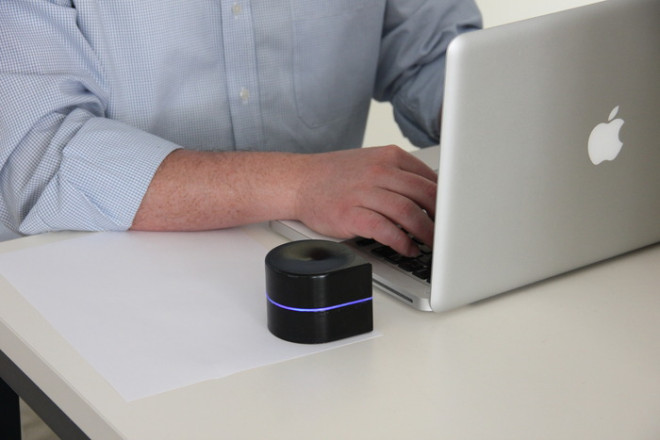 Engineers from Israel have developed a new prototype for a miniature robotic printer that is capable of printing documents on the go.
Measuring just 100mm x 100mm x 80mm, the printer is able to wirelessly print a page of greyscale images or text on an A4 piece of paper in under a minute from any device.
Students at the Jerusalem College of Technology (JCT) developed the "Mini Mobile Robotic Printer" as part of the Friedberg Entrepreneurship Programme and have since turned to crowdfunding to try and commercialise the device.
Less than 24-hours into its Kickstarter campaign, the mobile printer has already received over $10,000 (£5,960) worth of pledges as it aims to reach its $400,000 goal.
Missed the 'mobile revolution'
Jonathan Stein, a designer at ZUtA Labs that formed out of the JCT project, said that the inspiration behind the device came from the "mobile revolution" that had seemingly left printers behind.
"We looked at printers today and we saw a big bulky box with the print head inside moving from left to right," Stein said. "Then we thought: why not just take the printhead out and put it on a robot.
"When we first started thinking about creating the printer, the most important thing for us was that it should be small. We knew we had to utilise every single inch. We wanted a pocket-sized printer that can print on any size of paper precise images."
The printer is essentially a printhead on a small set of wheels powered by an internal rechargeable battery that enables it to be placed on a piece of paper and print on any flat surface.
"I started working on the mechanical configuration, how to configure the motors so that it will be as small as possible and as accurate as possible," said Leon Rosengarten, a robotics engineer who worked on the prototype.
"We had to keep it small [but] now we need to work on developing even smaller custom-made parts to make the robot even smaller and make this incredible device a reality."