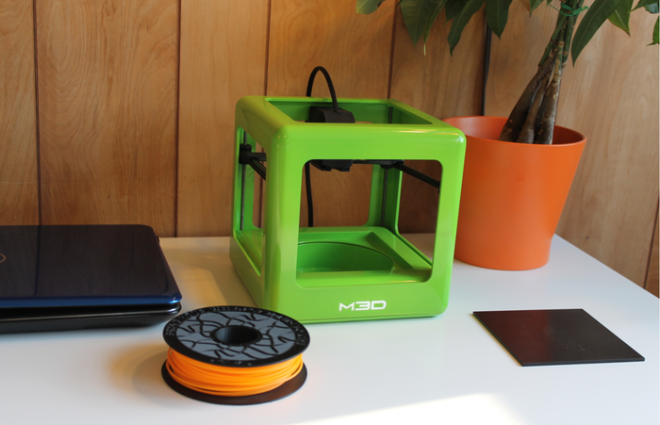 A 3D printer that costs less than most smartphones has reached its funding target on Kickstarter just minutes after launching .
The Micro, described by its creators as "the first truly consumer 3D printer", has so far received over $1.5 million (£895,000) in pledges since hitting its $50,000 target in just 11 minutes on Monday.
Costing only $199 for "super early bird adopters" on the crowdfunding site, the device aims to be the world's first truly mass market 3D printer.
"It is the most affordable 3D printer that can be used right out of the box," the project's Kickstarter page explains. "Perfect for beginners and experts alike, just plug in the printer, download or create models, hit print, and watch your custom creations form right before your eyes."
Created by Maryland-based company M3D, the printer can be used with nylon filament to produce pre-designed or custom made objects.
"You can use it for things like replacing a shower hook or building real prototypes or functional parts for replacing things around your house," said Michael Armani, co-founder of M3D. "And that's just scratching the surface of what it's capable of."
Shipping
Measuring 7.3in square and weighing just 1kg, the Micro claims to be both the most space-efficient 3D printer ever made, as well as the quietest.
The first Micro 3D printers will be available as early as August 2014, though only those willing to pledge $899 for the first pre-production batch will receive one by that date.
For most other backers, the 3D printer will be shipped in February 2015.
"So much has happened since we launched the campaign yesterday. It's hard to believe that only 30 hours have gone by," M3D wrote in a blogpost.
"Thanks to your support, The Micro has received so much attention. You've shown the world that we are ready for a new consumer product category."