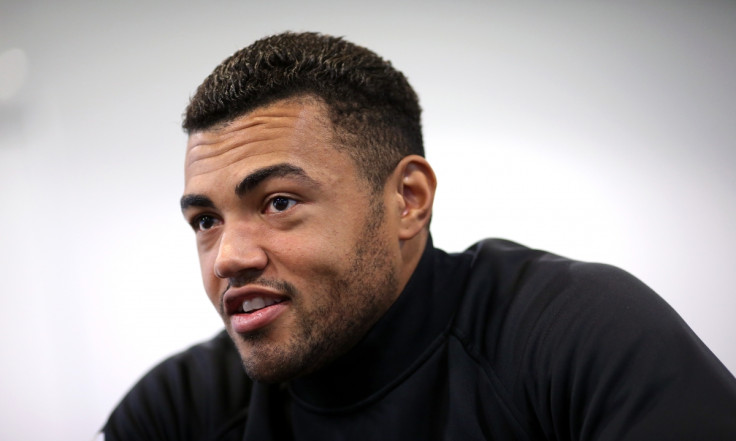 Luther Burrell has broken his silence over the heartbreak he suffered after being omitted from England's Rugby World Cup squad by then-coach Stuart Lancaster. The 27-year-old was an ever-present during the 2015 Six Nations but was overlooked for the 31-man squad for the showcase tournament, with rugby league convert Sam Burgess among those to benefit.
England went on to suffer their worst ever World Cup performance by becoming the first host nation to crash out of the pool stage – with Lancaster subsequently replaced as coach by Eddie Jones after the tournament. Burrell had a close relationship with Lancaster after the two had worked together at Leeds Carnegie and the Northampton centre says he was left broken by the rejection.
"I knew as soon as I walked into the office and saw Stuart's face, which was hurting, that it was not good news," Burrell said, according to The Daily Telegraph. "I was the first player in. Obviously, Stuart wanted to get the tough one out of the way first.
"I've known Stuart for 12 or 13 years. I have huge respect for him as a bloke and for what he has achieved. I know it was a tough decision to make. But he let me down. That's how I feel about it. It was one of the most heartbreaking things in my life.
"To get shipped out on the day that it is all announced, well that is a huge setback. I just didn't feel I had done anything wrong. I had trained well all summer. I had done for the jersey everything I could. That was the hardest thing for me. I didn't really listen much to what was being said. There wasn't even anything about being on standby in case of injury, keeping involved. It was just 'Boom'."
Burrell, who has scored three tries in 13 England matches, added on the aftermath: "I nearly left but then I gathered ­myself. I had broken down in the meeting room. But I had to put on a brave face in front of the lads and the coaching staff.
"That was one of the hardest things to do, to go into the training session when I was ­absolutely ­devastated. I was holding back the tears. We were playing five-a-side football and I was running around trying to hold the tears in because I didn't want to get embarrassed around the lads."
The controversy of Burrell's omission was added to by the inclusion of Burgess following just a handful of appearances for then-new club Bath. The 26-year-old endured a torrid World Cup and has now re-signed with rugby league side South Sydney Rabbitohs one year into a three-year agreement with Bath.
Lancaster was attracted by Burgess's big-game temperament, having won man of the match in the National Rugby League final in 2014 following a heroic performance, but the player struggled to translate that form into union. Burrell, however, has no ill-feeling towards Burgess, despite him retreating back to Australia.
"No, no bad feelings at all towards Sam," he added. "He didn't put himself in the team. He trained just as well as anyone else. We grew up practically in the same village, half a mile apart in West Yorkshire. It wasn't an issue ­between me and him even though it was portrayed that way.
"Sam got an opportunity of a lifetime, and who would turn that down? Sam [obviously] felt stronger back in rugby league where he is an absolute global superstar. We have spoken and there is no grudge there. That he has gone back does not matter to me at all. I will still switch on the Australian rugby league on television to support him."