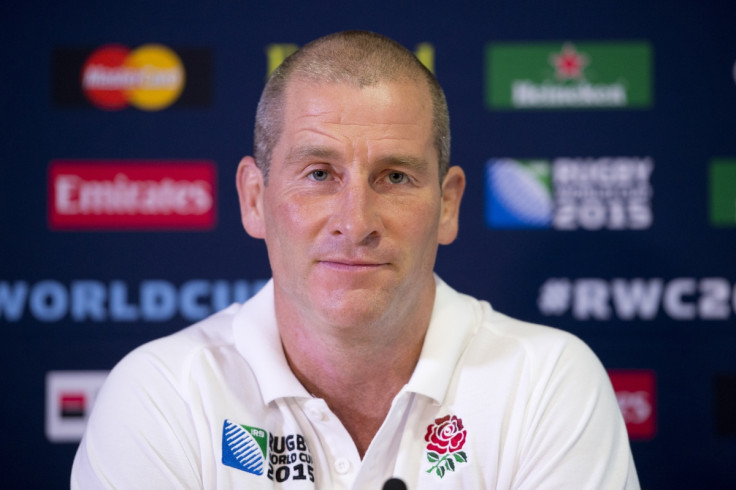 After weeks of unfavourable speculation and a seemingly endless array of negative headlines, Stuart Lancaster relinquished his role as England head coach by mutual consent on 11 November in the aftermath of an abysmal performance at the Rugby World Cup that culminated in the host nation being eliminated at the pool stage for the very first time.
While his departure was hardly a surprise following those painful defeats to Wales and Australia at Twickenham, it did represent a swift fall from grace for a man who had worked so diligently since taking the job on a full-time basis three-and-a-half years ago.
When first appointed to the position, the former Saxons chief was instrumental in helping to steer English rugby back to calmer waters after a sordid debacle in New Zealand where the national team exited the 2011 tournament in the quarter-finals amid a series of controversies regarding off-field behaviour and several damaging anonymous leaks that threatened to totally erode the trust between the playing squad and the Rugby Football Union (RFU) for good.
An honourable and thoroughly decent character, Lancaster frequently spoke with real authority and conviction about adhering to a specific set of principles while attempting to foster a close-knit, professional environment that rewarded players for their efforts and consistency.
Just a few moments of listening to his plans and reasoned approach to the job could have even the most hardened cynics believing England were on the correct path back to global relevance, despite four consecutive second-place finishes in the Six Nations on his watch and only three victories – including a quite memorable 38-21 triumph over the All Blacks in December 2012 –and one draw in 15 attempts against the dominant southern hemisphere giants.
Ultimately, it is the curious abandonment of that selection philosophy which appeared to seal his fate. In fast-tracking rugby league convert Sam Burgess into the squad and turning his back on former trusted lieutenants in the likes of Northampton's Luther Burrell, Lancaster and the RFU appeared to renege on a vital component of his thinking.
The decision to drop first-choice fly-half George Ford for the Pool A clash against an injury-plagued Welsh side highlighted a worrying deviation and lack of confidence rarely seen prior to the World Cup, with the 46-year-old seemingly more occupied with matching the opponents strength for strength rather than allowing his talented backline to flourish in front of an expectant home crowd.
There is no doubt that the whole sorry Burgess saga reflects poorly not only on Lancaster but the RFU and also the player himself. Although it is perhaps fair to say England were surprised by Bath's decision to switch him from midfield to the back row during the latter stages of the Aviva Premiership season, their stubborn insistence that he could still be the man to fill the sizeable void left by Manu Tuilagi's self-inflicted absence despite an obvious lack of experience and expertise was misguided to say the least.
Burgess was arguably not the worst performer against Wales and in his cameo off the replacements bench in the 33-13 loss to Australia but to leave him out of that dead-rubber contest against minnows Uruguay altogether despite making sweeping changes to the starting XV was a bizarre omission that highlighted the sort of muddled thinking that plagued the entire campaign.
Burgess' decision to dramatically cut short his spell in rugby union by returning to the South Sydney Rabbitohs was the icing on the cake of a frankly disastrous episode that will not be forgotten in a hurry.
Lancaster will inevitably shoulder the majority of the blame for England's recent shortcomings and has likely made the correct decision in choosing to walk away now. However, it is important that the RFU is not absolved of all responsibility with regards to this mess and questions will be asked if Ian Ritchie is the correct man to once again oversee the new recruitment drive and whether indeed he should have been anywhere near the five-man panel anointed to review such a woeful tournament.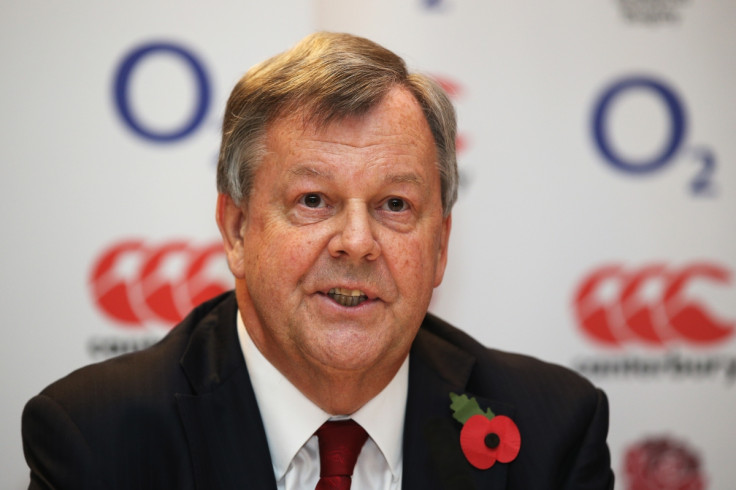 Where next for England?
Ritchie's first press conference of the post-Lancaster era was quite revealing in terms of what England are searching for in their fifth head coach since lifting the World Cup for the one and only time under the leadership of Sir Clive Woodward in 2003.
Again stressing the need for a candidate with prior international experience, he also appeared to suggest money was no object and nationality was largely irrelevant in the context of finding the right man, despite the organisation ironically still refusing to budge on their strict and arguably debilitating policy of not selecting players who have chosen to ply their trade overseas.
If we are to presume the likes of ambitious targets Michael Cheika, Warren Gatland and Joe Schmidt are off-limits due to their current roles with Australia, Wales and Ireland respectively, then Jake White, who has already been quick to declare his interest once again, Eddie Jones or Wayne Smith would appear very credible choices given all three possess the necessary credentials required. Nick Mallett, who claimed to have been approached about the job several weeks ago, would hardly be a popular appointment at this stage of his career.
In terms of domestic candidates, former England defence coach Mike Ford, Jim Mallinder, Conor O'Shea of Harlequins and Rob Baxter may all been considered as potential front-runners, yet a lack of prior experience at leading a team at Test level may count against them. Perhaps a man in the mould of a Jones or White may be ideal for the next appointment, with one of that aforementioned quartet working closely with the set-up in the years to come before eventually taking the reins.