New England head coach Eddie Jones has no plans to remain in the role beyond the 2019 Rugby World Cup in four years' time. The Australian has been appointed the country's first ever overseas man at the helm on a four-year deal but is keen to nurture home grown coaches in order to pass the torch at the end of his tenure.
The former Australia and Japan coach succeeds Stuart Lancaster who resigned after England exited the pool stage at the World Cup - their worst performance in the tournament's history. A runner-up with the Wallabies in 2003 and assistant to South Africa's victory in 2007, Jones believes he has the credentials to complete a mass overhaul.
"I will be 59 by then [end of four-year contract]," said Jones. "I will be watching cricket in Barbados. That is one of my dreams. I see it as a four-year project and I think international coaching, I have been involved with three teams, and I think four years is a good period. You can do a lot with players in four years and then it is time for someone else to do it.
"I see part of my job is to develop England coaches to take over. Everyone wants to have their own nationality as their head coach, I understand that, but I have a job to do now to take England forward and develop coaches and I can do that."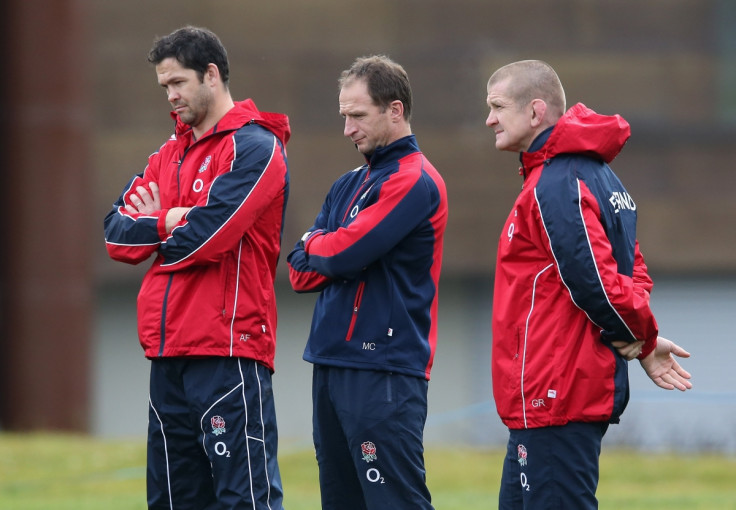 Jones' commitment regarding the development of English coaches raises the tantalising question regarding the make-up of his backroom team. Lancaster's coaching team Graeme Rowntree, Andy Farrell and Mike Catt will all be "appraised" before the 55-year-old choose whether to bring in fresh faces which could include Bristol forwards coach Steve Borthwick - who after captaining Saracens under Jones' tutelage was appointed assistant coach with Japan.
"There is no guarantee," added the 2001 Super 12 winner with the Brumbies. "I have to pick the right staff. I think there are enough good English coach there to pick from, I don't need to go outside England to do that, generally speaking and that is what we will be aiming to do.
"I have to appraise the coaches that are in place first and work out if we need to make changes. I know Andy Farrell well, I coached him at Saracens. If [former England captain] Steve [Bothwick] is one of those guys we need going forward then we will have that discussion.
"Obviously I have ideas in place but I need to appraise the staff and work out what we need. I want to make sure that the staff that we're all thinking the same way, that is the important thing.
"I never work to time frames because you don't know what it is going to take. I might meet the assistant coaches and I might be happy with them, so we'll have everything in place straight away. Or I mightn't be happy with them then I've got to go and look for staff. There is no time frame in place but obviously we're going to work hard to get it right."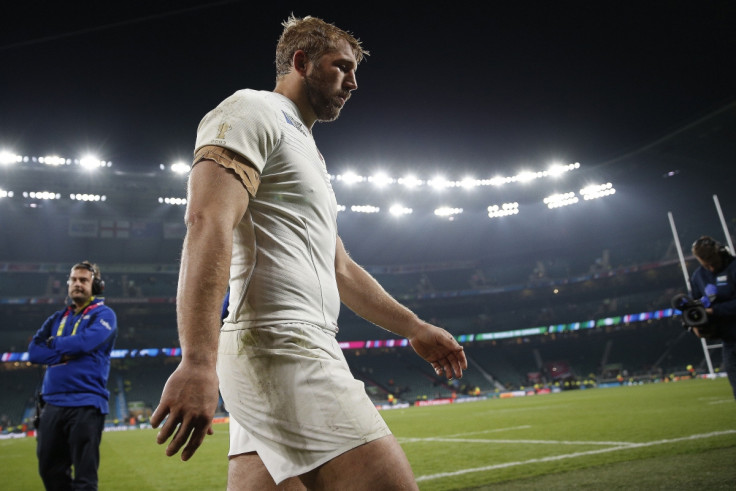 As a columnist for The Daily Mail during the World Cup, Jones was outspoken over the role of captain Chris Robshaw who he claimed "doesn't have that point of difference" at international level. Coupled with the criticism of the England flanker, Jones was also keen to see Toulon's Steffon Armitage called upon by Lancaster - a player not available to the incoming England coach due to him playing overseas.
Though unwilling to directly challenge the rule which prohibits players from outside English rugby to play for the national team, Jones does appear willing to at least consider activating the "exceptional circumstances" clause in the Rugby Football Union regulations which could yet see Armitage - a triple European Cup winner - recalled. "I am happy with the arrangement that is in place," he stated.
"We have to develop openside flankers and I have three or four names of guys that can potentially play there. As far as I know there are only four English players playing overseas.
"The rule is if you want to play for England you play in the Premiership and the rule is there for a reason. The Premiership in England is important and we want to have a good relationship going forward to build up the England national team.
"If guys want to play overseas, they have given up their right to play for England. The exceptional circumstances rule is still there so we can always use that if it needs to be put in place but I am happy the way it is now."