England coach Eddie Jones likens captaincy role to being prime minister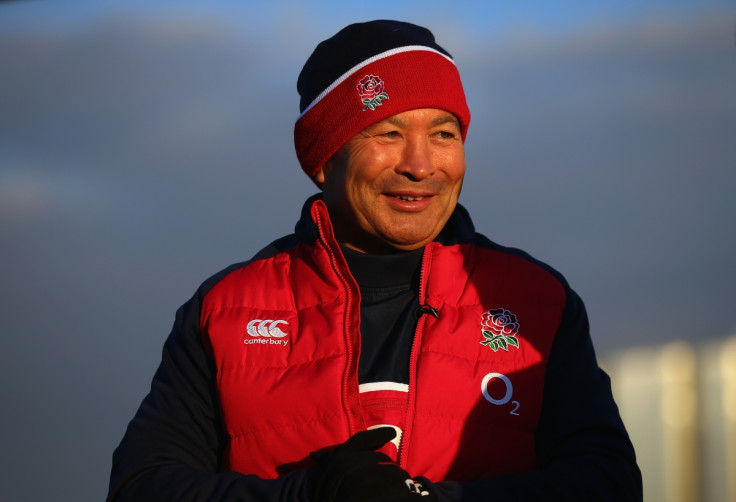 England rugby union coach Eddie Jones has likened the job of captaining the team to being the prime minister. The 55-year-old will reveal the identity of his new captain when he greets his first England squad on 25 January.
Northampton Saints hooker Dylan Hartley is being considered for the coveted role, according to the BBC. But Jones has said that regardless of who is handed the honour, he will need a strong support network around him, just like the prime minster and his cabinet.
"I've got to make sure that he mirrors the sort of attitudes and behaviours that I want to see in the team, so that's really important. But then he's just one cog in the team," he said, according to ITV. "Underneath him, just like the prime minister has a cabinet, he's got to have a cabinet underneath him and underneath that cabinet they'll need to have junior cabinet ministers. The whole team is involved in making the team better."
Meanwhile, Jones also revealed he is keen for his England side to enjoy themselves off the field, admitting he has no qualms about them drinking the evening before a training session.
"I want players that have some character. I want them to play for England with a smile on their face," he said. "I want them to really enjoy playing for England. And I want them to enjoy themselves off the field.
"That doesn't mean they go out to nightclubs at five o'clock in the morning, because they're professional rugby players, they've got to know their limits. But it means we should be able to go out in London, have a nice meal together, a few beers, a few wines and enjoy ourselves. And make sure the next day they are ready to work even harder."
© Copyright IBTimes 2023. All rights reserved.