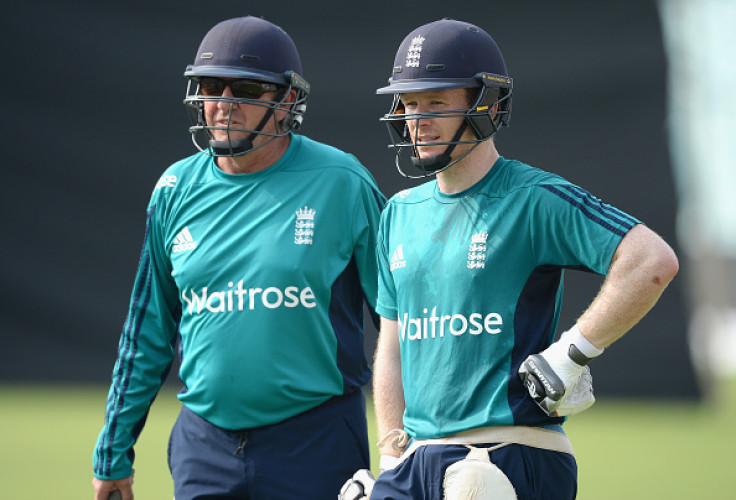 England head coach Trevor Bayliss is confident that the majority of England's players will travel to Bangladesh despite the reluctance expressed by limited overs skipper Eoin Morgan. England travel to Bangladesh for a month-long tour in October where they will play three One Day Internationals (ODIs) and two Test matches.
The recent terror attacks in a café in Bangladesh led to a situation where the safety and security of the players were questioned. However, the team were recently given the all-clear to travel to the sub-continent after the head of security Reg Dickason carried out a security review and was satisfied with the prevailing conditions and security arrangements.
Morgan has not yet confirmed whether he will travel to Bangladesh, with questions being raised whether his authority as captain will influence the players. Bayliss, however, feels that a number of players will travel.
"I think most of them will. I'm not sure if there's anyone come out, certainly they haven't said anything to me one way or another. We hope by then (selectors pick the squad at the end of the week) we will know one way or the other with the majority of them", Bayliss said, as quoted by Daily Mail.
"Once the team is selected, they will probably have a few days to make their final decision. He (Morgan) is still throwing it around in his own mind. That can have consequences on other's guys decisions. If someone decides not to go, that's no reason for anyone else to decide not to go as well. It's a personal decision", the Australian added.
However, England's Test captain Alastair Cook has no qualms about touring the country, confirming that he will lead the team come October. If Morgan does not travel, England would need a stand-in captain, which most likely will be Jos Buttler, considering he is the vice-captain of the squad. The keeper-batsman has captained England in the past, in a Twenty20 game against Pakistan in the UAE when Morgan was rested.