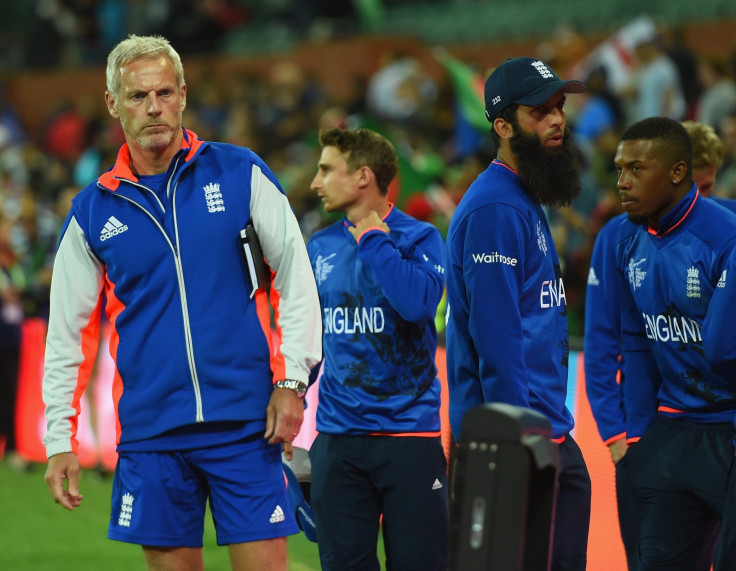 After the fallout from the Ashes whitewash series defeat to Australia, the unsatisfactory sacking of Kevin Pietersen, the Test series to Sri Lanka and the removal of Alastair Cook as one-day international captain, the England and Wales Cricket Board have entered new realms of crisis after a premature exit from the World Cup in Australia.
England's campaign Down Under has lurched from an unprepared catastrophe to an unmitigated failure that makes the Peter Moores-led campaign among the worst sporting performances produced at a major international tournament in recent memory.
It makes the position of president Giles Clarke, chief selector James Whitaker, managing director Paul Downton and Moores close to untenable following a year where English cricket has undergone significant surgery that has left its credibility within the international game in tatters. The in-tray of new chairman Colin Graves is fit to burst.
The quartet had led a rudderless England team in all formats. Uncertain of their roles and brand of cricket, England's talented young team have been made to look distinctly average, again. The reputations of Cook and successor Eoin Morgan, once talented ODI players, are now reduced to rubble.
A regime that can claim credit for removing Cook when it did as his one-day form matched up with his Test match struggles, the same cannot be said for the misfiring Morgan. Among the most talented players in the world on his day, the Irishman has appeared constricted and hamstrung by the captaincy. Only the ECB's current make-up could assist such a waste of talent.
Absent stars did not help the cause
Much will, of course, be made of the players unavailable and absent from Australia. Cook, Jonathan Trott and, of course, Pietersen. Moores has already alluded to absentees but the truth is England have a core group of players good enough to reach the last eight of a World Cup, yet they are encased with an unworkable management structure.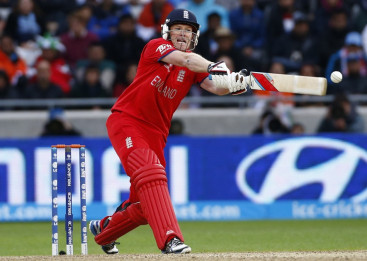 Selection policy in Australia has baffled from the outset. James Taylor was shifted across the batting line-up, Gary Balance appears to walk into the side without any justification and similar for the worryingly poor Steven Finn. Alex Hales, preferred in Sri Lanka, now cast aside despite his status as a former number-one ranked T20 batsman.
The seven-game series on the sub-continent rivals the World Cup itself for the biggest waste of English cricket's time; a warm-up series in alien conditions to the ones that would encounter them just four months later. Crazy scheduling.
In fairness, this was never an England campaign riddled with preparation and planning. Cook was hooked as captain eight weeks before their opening match against Australia, not a rational decision of a team who had concrete plans dating back several years ahead of this tournament.
With Test match cricket taking priority, the one-day mess could be swept under the carpet and buried under the Ashes build-up but that series threatens to go a similar way if major changes are not enforced from top to bottom at the ECB. The ivory tower needs severe shaking.