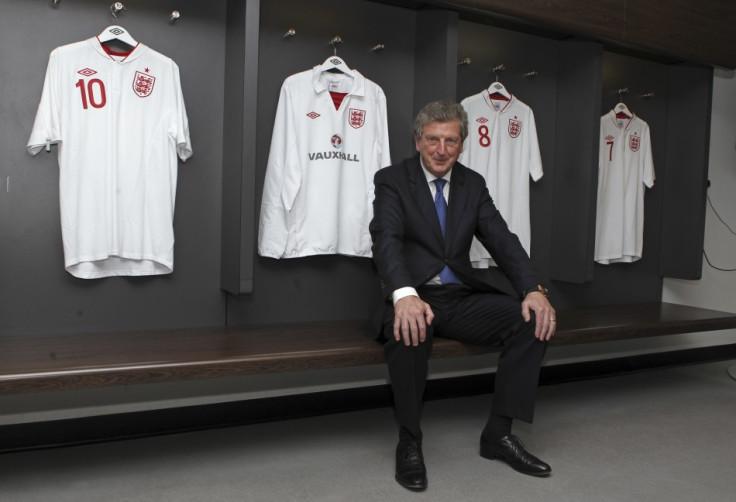 Norway manager Egil Olsen feels England were lucky to secure the appointment of Roy Hodgson as the national team manager. Hodgson will make his national team debut on Saturday evening in Oslo, in a friendly against Olsen's side. The former Inter Milan, Liverpool and West Brom coach was appointed after Fabio Capello stepped down in February; Stuart Pearce held office until now.
Olsen, who had a spell in charge of English side Wimbledon from 1999 to 2000, added he expected England to qualify from their Euro 2012 group next month.
"Roy has been national for coach for many countries and has had a lot of experience. It is a lucky choice for England and good luck to him. I hope he loses to us before winning the rest of his matches. But England should be number one or two in their European group," the Press Association quoted the 70 year old as saying, and adding, "After that it is a cup: quarter-finals, semi-finals, and you never know what will happen. It's a random chance. It is much, much tougher to be English manager than Norwegian, but the salary is better."
Olsen said he was looking to protect an impressive record from his playing days, when he faces Hodgson's men.
"I played four times against England and have never lost. Never lost against England or Brazil," the former winger pointed out. Meanwhile, Hodgson earlier confirmed striker Andy Carroll would start against the Norwegians, along with West Ham goalkeeper Robert Green.
In other news, Liverpool captain Steven Gerrard has described being handed the England armband as a dream come true and thanked Hodgson for believing in him. The 31 year old has led his country 16 times during his 90 cap career, though only as the stand-in skipper. However, the midfielder stated this was the first time he felt like the Three Lions' leader.
"It feels like the first time I've been official captain. All the other times, I've known the armband was going to go back, either after the tournament or individual games," ESPN quoted Gerrard as saying.
"Fabio Capello decided to go with other people - Rio and JT - which was fine because they're fantastic captains. Fabio always had belief in me as a player but it was quite clear he didn't have total belief for me to be the official captain. This manager has come in and done that. It's very nice and good for my confidence and belief as well," he stressed.
Gerrard, who has been Liverpool's captain for close to a decade, also said Hodgson was a winner and would have a successful time as the England manager.
"I got on fantastically well with him at Liverpool. He took the Liverpool job in difficult circumstances. The majority of our supporters wanted Kenny Dalglish in from day one and Roy had a tough job, but I can assure everyone he's a great manager, a winner and he can have a successful time as England manager," Sky Sports quoted the Reds skipper.
England will have one more warm-up match against Belgium at Wembley on 2 June, before they face France in their Group D match on 11 June. Sweden and co-hosts Ukraine are the other two teams in the group.