England no longer look like a footballing giant in the eyes of the rest of Europe. Gone are the days when the Premier League teams were considered as Champions League contenders and now Roy Hodgson's national team does not even figure among the favourites to win the Euro 2016 anymore.
The emergence of Dele Alli or the form of Leicester City top-scorer Jamie Vardy have served to generate some hope of improvement following the disappointed World Cup 2014 when England went home as the bottom of a group with Uruguay, Costa Rica and Italy. Yet these glimpses, along with a brilliant 10 victories out of 10 in qualifying, are still not enough to see England as a credible power capable of competing in one-to-ones with France or Germany. Maybe not even with an inconsistent Spain or the promising Belgium.
Joe Hart is a decent goalkeeper, no doubt. But is the Manchester City number one as good as Manuel Neuer, Manchester United's David De Gea or Thibaut Courtois at his best? Probably not and that theory could be replicated position by position with the same conclusion that England are good but not enough to frighten the great European powers. In the same way City, Arsenal, Chelsea or Manchester United are currently not good enough to scare Real Madrid, Atletico Madrid , Bayern, PSG or Juventus in the Champions League.
Kyle Walker and Danny Rose, for instance, have been impressive this season covering the flanks of Tottenham. Liverpool's Nathaniel Clyne and Ryan Bertrand also look good alternatives. Yet, it is worth pointing out that Hector Bellerin, known as the best right back in the Premier League, don't even have a place in Spain among the likes of Dani Carvajal, Jordi Alba, Juanfran, Mario, Cesar Azpilicueta or Juan Bernat.
The heart of the defence is even more problematic. John Stones, Gary Cahill or Chris Smalling are years away from the level of John Terry or Rio Ferdinand but even farther from Toby Alderweideld, Gerard Pique, Raphael Varane or Mats Hummels.
Eric Dier and Danny Drinkwater have played a crucial part in the good seasons of Tottenham and Leicester. But how much distance is there between them and, for example, Sergio Busquets? Equally Jordan Henderson, James Milner, Adam Lallana or injury-prone Jack Wilshere would probably not find a space in the squads of other European powers alongside Blaise Matuidi, N'Golo Kante, Thiago Alcantara, Cesc Fabregas Koke, Mousa Dembele or Toni Kroos.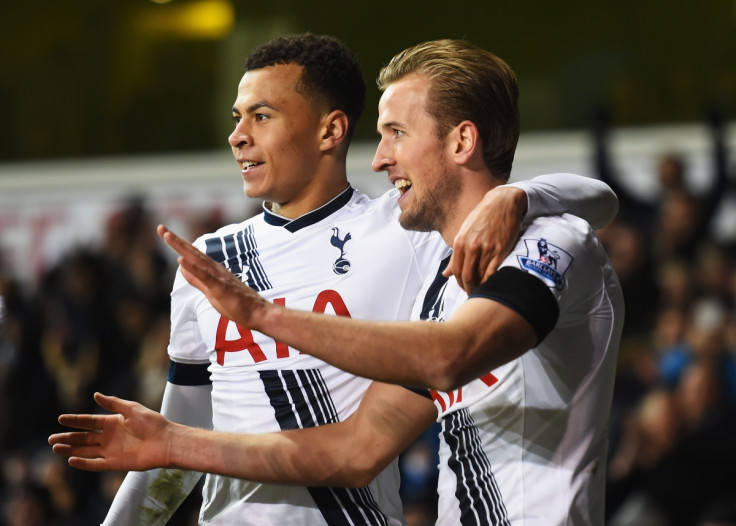 Dele Alli has impressed this season after emerging as one of the world's most promising new talents in his debut campaign in the elite at White Hart Lane. He has the talent, the physic and even the character to beat Steven Gerrard, Frank Lampard or Paul Scholes as the leader of the new England generation. But is the 20-year-old ready to that assume that as early as this summer? He can be as good as the best but is he already at the level of Mesut Ozil, Andres Iniesta, Kevin Debruyne or even Paul Pogba?
The same can say for the Hodson's attacking line. Harry Kane or Vardy arrive to the Euro as the top scorers in the Premier League ahead of the likes of Sergio Aguero or Belgium number nine Romelu Lukaku. The France tournament is not expected to be one for the strikers as Cristiano Ronaldo's or Robert Lewandowski's national teams are tipped for disappointment, Karim Benzema is out from the France squad and Luis Suarez or Pierre-Emerick Aubameyang will not be involved because they are not from Europe. Yet can Kane, Vardy, Daniel Sturridge, Raheem Sterling or Marcus Rashford match other forwards like Antoine Griezmann, Eden Hazard, Marco Reus, or Thomas Muller?
Some may argue that Wayne Rooney should probably be the man to take that leading role but if he did not succeed for England during his most productive years, why trust him at the age of 30 and after scoring only seven Premier League goals this term? The Manchester United captain epitomises that lack of fear factor better than anyone. Very few in England dare to question whether the captain should be selected, but in the rest of Europe many are begining to consider him more of a player of Gerrard's and Lampard's past and disappointed generation than one from a current one that could be more promising under the guidance of Alli or Kane.
That said, it looks as if there is little reason to believe that England can prove the doubters wrong in the Euro 2016. Yet, the season 2015-2016 have showed with the likes of Leicester or Atletico Madrid that being favourite means nothing on the actual pitch.