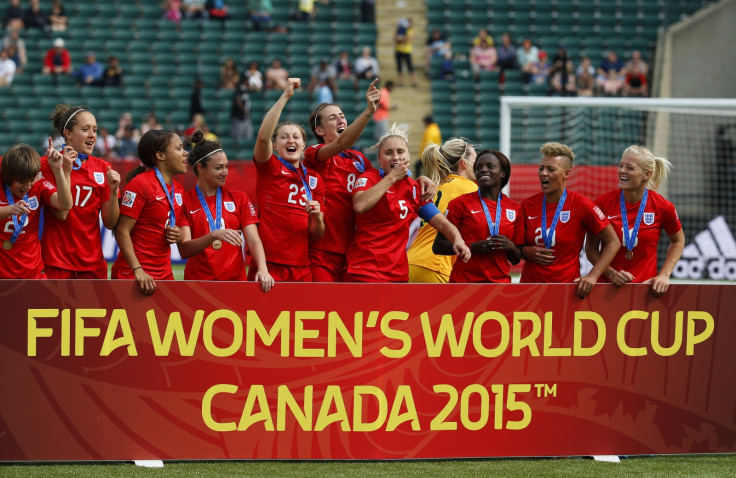 England secured third place at the Women's World Cup after Fara Williams' extra-time penalty helped defeat Germany for the first time in Edmonton.
Williams struck for the third time from the spot in the tournament in the 108th minute to confirm the nation's best finish at a World Cup since 1966 and partly make up for the agonising semifinal loss to Japan.
Mark Sampson's side eclipsed the England men's team of 1990 with their first win in 21 attempts against a Germany team who were knocked out by US in the last four.
After losing their opening group match to France, England have staged a remarkable turnaround to complete their best every finish at the major women's tournament.
"The players have been absolutely awesome, absolutely awesome," coach Sampson told Sky Sports News HQ.
"I've spoken a lot about my sense of pride in this team, but I'll say it again: I can't be more proud of the players or the staff, the effort that they've put in this tournament has been incredible.
"This team stepped up today, they really stepped up and they bounced back like the champions that they are and we saw a performance full of this team epitomises; resilience, character, hard work, never say die and what squad effort.
"It's been an honour and privilege to work with these players and staff over the course of this tournament. They've shown the world what we wanted to show; that with some strong values and some excellent players you can achieve special things.
"For this team to beat Germany, finish third, get to a semi-final, beat the host nation, to be the first women's team to win a knock-out match all on the back of losing our first game, it just shows you what a special group this is."