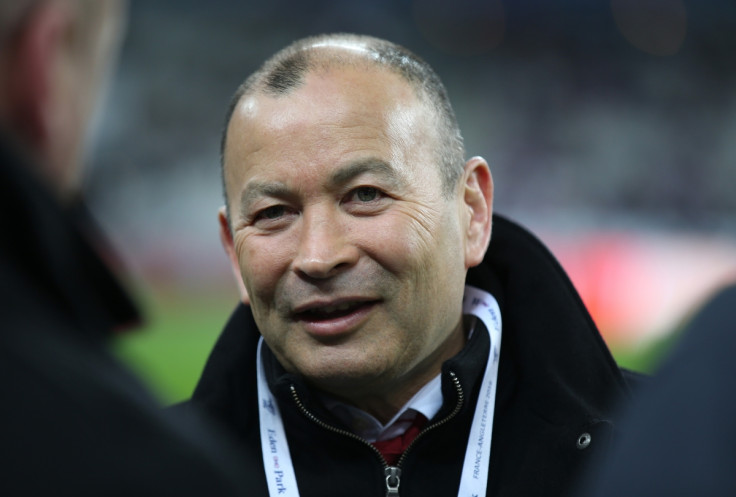 Eddie Jones insists England must discover a new Jonny Wilkinson if they are to use their Six Nations triumph and a first grand slam success for 13 years as a springboard to winning the 2019 World Cup. The Red Rose completed a championship clean sweep with victory over France in Paris to return to the summit of northern hemisphere rugby, however Jones warns this is just the start for his young side.
Less than four months since officially taking charge of England Jones has turned the team from World Cup failures to a multi-silverware winning unit with an average age of just 24. The grand slam is England's first since 2003, which the side under Sir Clive Woodward used as the platform to win the World Cup over Jones' Australia.
The 56-year-old is full of optimism after strolling to the Six Nations title, and has even laid down a challenge to world champions New Zealand. However, he admits that to truly fulfil their potential England need a young version of Wilkinson to help ratchet up the intensity within the group.
"We need a few young guys to come through," he stated. "To really push the envelope. We need some guys to come into the team and say 'this isn't good enough' and to lift the level again so I am looking for those guys to come in. Like a young Jonny Wilkinson.
"One of the great stories about the 2003 World Cup was when Jonny Wilkinson came to training as a young kid he just turned the bunsen burner up. The whole level of training increased because he had no fear.
"Clearly, he wanted to be number one in the world. I need to find a couple of those kids that can really do that. We'll find them. Possibly [they're in the squad already] but I may have to go outside the squad."
Frustratingly for Jones, he will not have direct access to his squad until May in preparation for the three-match series against Australia, with the first Test on 11 June. Dylan Hartley, who was stretchered from the field at the Stade de France after being knocked out but recovered for the trophy presentation - looks set to captain England on the tour after his successful tournament but Jones has issued an ultimatum to the Northampton hooker.
"At this stage there is no reason why Dylan wouldn't be captain as long as he keeps improving as a player," Jones added. "I was joking with him the other day that he has to keep improving as a player. If he keeps improving as a player he will remain as captain for the tour.
"It is fantastic to win the grand slam, fantastic to win the Six Nations but we want to be the number one team in the world and we're not and that's what we've got to do. To do that we've got to go to Australia, beat Australia and then we start going on the road."