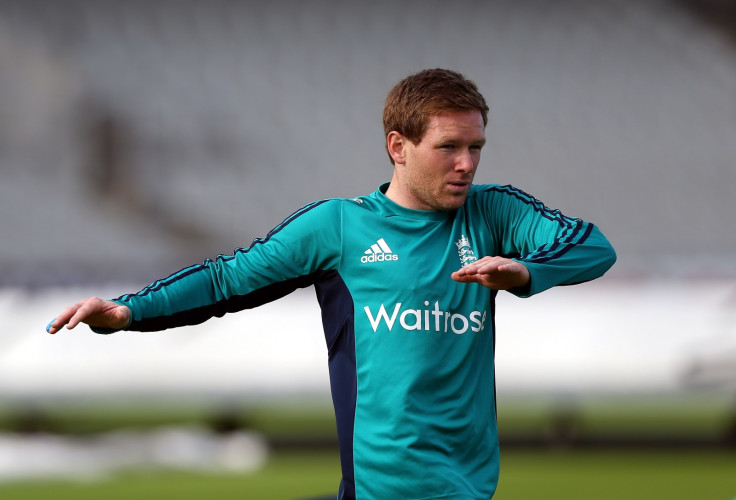 England one-day captain Eoin Morgan has admitted he is still unsure about touring Bangladesh. The 29-year-old batsman is rumoured to be one of a number of players who remains uncertain about the winter tour because of security fears.
The England and Wales Cricket Board (ECB) recently conducted its own security check of Bangladesh and have approved the tour. Morgan, however, has confessed he is still in two minds about travelling. "It comes down to how comfortable I feel to go," said Morgan, according to the BBC.
England director of cricket Andrew Strauss has warned any players who opt not to travel that there will be a talented reserve waiting to take their position. "The big consequence for not going is you are giving someone else an opportunity to stake a claim," Strauss explained.
England are poised to become the first international side to tour Bangladesh since 29 people were killed in a siege on a cafe in Dhaka in July, but Strauss is confident the players will be safe in the country. "We feel it's safe to go, and I genuinely believe that," he shared.
"That is why I'm encouraging every player to use that incredibly detailed and experienced viewpoint from security expert Reg Dickason to make a judgement."
To date, all-rounder Moeen Ali and bowler Chris Jordan are the only members of England's current one-day squad who have confirmed their willingness to tour, while batsman Jonny Bairstow has also suggested he would happily travel. The remaining players are required to inform the ECB of their decision by the weekend, with squads for the tour to be announced on September 16.
Strauss has previously confessed he "can't force anyone on to that plane". The ex-England captain added: "Everyone has a different attitude to risk, different thoughts about what their priorities in life are. That's fine, that's their decision."
England are scheduled to play three one-day internationals and two Test matches in Bangladesh, starting with the first game in Dhaka on 7 October.