England to play lndia, Australia, Pakistan and Scotland in summer of 2018
The white-ball matches could serve as a preview for the ICC Cricket World Cup 2019.
ECB CEO Tom Harrison is hoping to attract great crowds across the summer.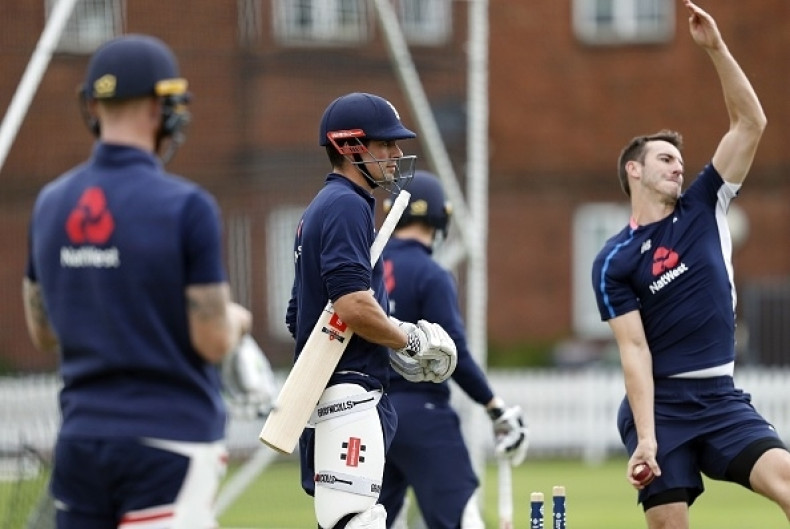 The England and Wales Cricket Board (ECB) have confirmed England's schedule for the summer of 2018 as they will face four different nations in a span of three and a half months.
England will kick off their summer with two Test matches against Pakistan. They had drawn the series 2-2 against Pakistan last August.
The first Test will start on 24 May at Lord's while the second Test will take place at the Emerald Headingley from 1 June.
England will then play their only game of the summer away from home turf as they face Scotland in Edinburgh on 10 June in a One Day International (ODI) match.
Eoin Morgan's side will follow it up with a five-match ODI series against Australia that begins on 13 June, preceding a Twenty20 (T20) match against the Aussies on 27 June.
Lastly, the hosts will take on a touring India, who will play a three-match T20 series, a three-match ODI series and a five-match Test series that is set to be concluded on 11 September.
"A five-Test series against India is at the heart of next summer's international programme," ECB CEO Tom Harrison said in an official statement. "This is always a much-anticipated contest which attracts a huge following across the globe for the five-day game."
"Test match cricket has a strong, consistent and passionate following across England and Wales and the seven summer Tests, starting with the Pakistan matches, are sure to attract good crowds.
"Alongside these, England's white-ball contests against India, Australia and Scotland will give a fascinating guide to form ahead of the ICC Cricket World Cup, to be staged here in 2019.
"We are pleased to have a very loyal following for all three formats of the game and we expect to attract great crowds across the summer. The universal on-sale date was a great success for the venues and fans last year and we will repeat that again this year. What also stays the same is that we would urge fans to apply early and plan for a big summer of cricket."
Tickets for all of England's matches will go on sale on 10 October and can be bought here.
England are currently preparing for the third and final Test of their series against the West Indies on 7 September, which is evenly poised at 1-1 following the visitors' five-wicket win in August.
Full schedule
Pakistan
24-28 May – 1st Test, Lord's
1-5 June – 2nd Test, Emerald Headingley
Scotland
10 June – Scotland v England, Grange CC, Edinburgh
Australia
13 June – 1st ODI, Kia Oval
16 June – 2nd ODI, The SSE SWALEC, Cardiff
19 June – 3rd ODI, Trent Bridge
21 June – 4th ODI, Emirates Riverside
24 June – 5th ODI, Emirates Old Trafford
27 June – IT20, Edgbaston
India
3 July – 1st IT20, Emirates Old Trafford
6 July – 2nd IT20, The SSE SWALEC, Cardiff
8 July – 3rd IT20, The Brightside Ground, Bristol
12 July – 1st ODI, Trent Bridge
14 July – 2nd ODI, Lord's
17 July – 3rd ODI, Emerald Headingley
1-5 August – 1st Test, Edgbaston
9-13 August – 2nd Test, Lord's
18-22 August – 3rd Test, Trent Bridge
30 August-3 September – 4th Test, Ageas Bowl
7-11 September – 5th Test, Kia Oval