Roy Hodgson has hinted that he will give England's youngster who weren't part of the Euro line-up a chance to shine this year for the national side, with the manager looking forward towards a friendly against Italy and World Cup qualifiers.
Chris Smalling, Tom Cleverley, Jack Rodwell and Kyle Walker were all unable to take part in the tournament due to injury, while Jack Wilshere is still recovering after missing out on the entire season with Arsenal.
Meanwhile, tournament participants such as Andy Carroll, Danny Welbeck, Jordan Henderson and Alex Oxlade Chamberlaine have only just had their first taste of playing for England, and Hodgson wants to get them well and truly ready for the 2014 World Cup in Brazil.
With their friendly against Italy in August, followed by qualifiers against Moldova and the Ukraine, the Englishman sees the rest of the year as the perfect opportunity to do so.
"I'm rather hoping one or two players will knock so hard on my door that they prove to be the right ones," he told Sky Sports.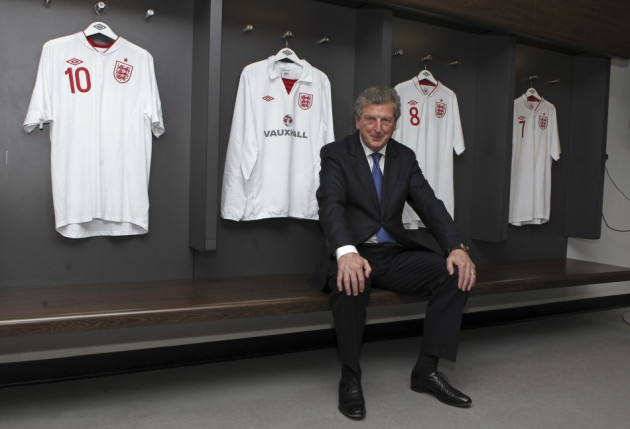 "You will definitely see some revolution there [in the Italy friendly] because that game is going to be the ideal opportunity for me to look at some players who weren't with us here and maybe feel they should have been.
"I want to see if they can add to the quality of our team."
Hodgson was in the England job for less than a month before he took the side to Poland and Ukraine, but the manager believes that by the time he gets to the World Cup qualifiers, he will have a good side to work with.
"By the time we get to those qualifiers I will have to mix together what I've seen of the players who were here and what I've seen of the other players from the Premier League," he explained.
"At all costs, we have to retain the two elements this tournament has given us, our defensive discipline, organisation and teamwork and the desire to be part of an England team, to really go the extra mile to be able to wear the shirt.
"The next question is then can we improve the quality within our team."