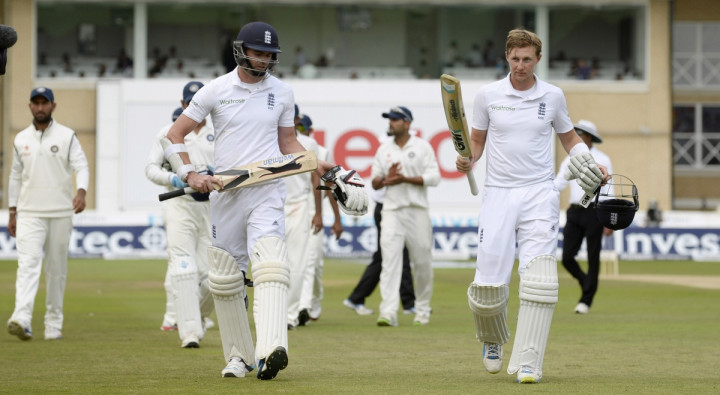 England found their competitive edge against India thanks to a record last-standing partnership between James Anderson and Joe Root and late wickets to set up a possible win in the first test against the side.
A draw will be the most likely outcome of the test, however while England looked to be down and out they are now in with a chance thanks to the wickets of Murali Vijay (52) and Cheteshwar Pujara (55) in successive balls last in the afternoon.
Anderson and Root set a new record with their partnership, producing 198 runs and beating the previous 163 achieved by Australia's Phil Hughes and Ashton Agar in 2013.
After the match Joe Root told BBC Sport: "We were really lucky that we had this memorable stand and the crowd cheering Jimmy on. He played out of his skin - some of those shots I'd have been proud of. Joe Root at the other end played absolutely splendidly."
The day started with what appeared to be India in the driving seat, particularly as Vijay and Pujara surpassed their half centuries.
But a strong end to the day means that England face a possibility of victory should they make a strong start tomorrow morning.
They now hold India at 167-3 (after making 457 in the first innings) while England have a total of 496.