India have already landed on English soil as they attempt to re-establish their dominance in the long form of cricket, during a gruelling tour that will last two months.
MS Dhoni's men are currently easing into their new surroundings with first-class fixtures against Leicestershire and Derbyshire. Yet the two matches have gone largely unnoticed in the English media, and many cricket fans have yet to see the tourists in action.
So who should we be looking out for in Duncan Fletcher's Indian party? Who will be the men to shape the fortunes of the touring side on this most arduous of trips?
Well obviously there are the two tried-and-tested champions, Virat Kohli and Mahendra Singh Dhoni. Rohit Sharma, Murali Vijay, Shikhar Dhawan and Cheteshwar Pujara are all proven test players now, while Gautam Gambhir, recalled to the squad, brings a wealth of experience.
So the batting looks strong. Kohli is bound to score runs by the bucketload, and Pujara's compact game should withstand English conditions. Given the haplessness of the English bowlers against Sri Lanka at Headingley, the Indian batsman will be confident of notching up consistently big scores during the forthcoming series.
But what about the bowling? Well, here India have brought a bundle of unknown quantities, whose performances could shock England into submission or scupper their own team's chances.
The squad includes four inexperienced seam bowlers: Ishwar Pandey, Varun Aaron, Stuart Binny and Pankaj Singh. Although the latter pair are relatively long in the tooth, aged 30 and 29 respectively, none has proven himself at the highest level.
Aaron, Pankaj and Pandey all offer genuine pace, and the latter also provides height and bounce. With this trio in harness, India's attack, which has often looked toothless on English wickets, could offer some vital potency.
Binny is slower, yet he is a canny bowler, capable of swinging the ball and nibbling it off the seam - exactly the sort of bowler, in fact, who usually looks innocuous anywhere outside England but becomes a world-beater when he arrives on these shores. Don't be surprised to see him grab a bag of wickets on one of those dank, grey days which are an unfortunate staple of the English summer.
What's more, Binny bats, as he has already proved on this tour with 81 against Leicestershire. Fletcher, whose guidance allowed Andrew Flintoff to become the finest all-rounder of his generation, may see a similar role for Binny in the Indian side.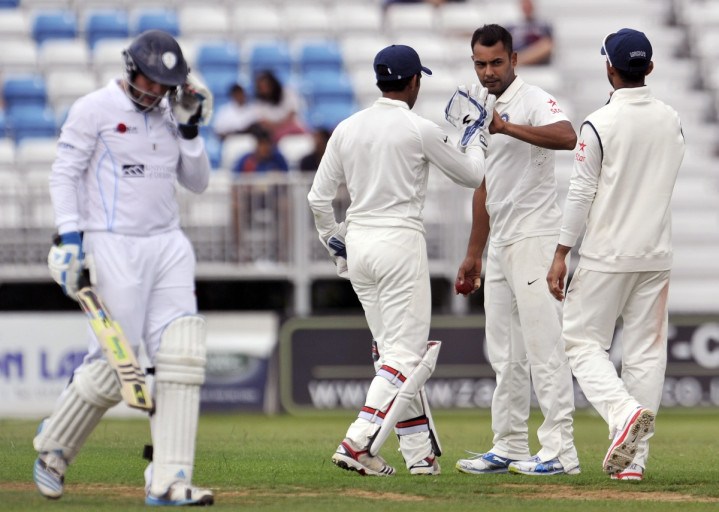 There are some concerns, of course, there always are with an Indian side. Vijay and Dhawan have come under pressure after some poor performances lately, and India can ill-afford a shaky opening partnership; if England can get at Kohli early, India's prime asset could be nullified. And for all the promise of the aforementioned pacemen, India are sure to miss Zaheer Khan, whose accuracy and swing always posed problems in English conditions.
If Fletcher's new batch of quicks can do the business, India will feel they have a great chance of winning. The last time these two sides met in England, the hosts won 4-0. Expect it to be a lot closer this time.
The first test starts on 9 July, Wednesday at 11am BST at Trent Bridge in Nottingham.