Roy Hodgson is ready to risk England's participation at the 2016 European Championships by making as many as six changes ahead of their game against Slovakia on Monday (20 June). The Three Lions need one point to qualify to the Round of 16 and a win to top the group in their final group game.
The Times reports that the manager is set to drop key players, who featured during their games against Russia and Wales and hand a chance to players who are yet to play a game in the tournament. The biggest casualty is set to be captain Wayne Rooney, who will be among six players set to miss out on a starting role against the Slovakians on Monday.
The 30-year-old Manchester United striker will start on the bench as will Dele Alli, Harry Kane, Raheem Sterling, Kyle Walker and Danny Rose. It is a big gamble by Hodgson as they are not yet guaranteed entry into the second phase of the competition, but the former Liverpool and Fulham manager is confident that the players coming in can deliver the required result to progress in the tournament.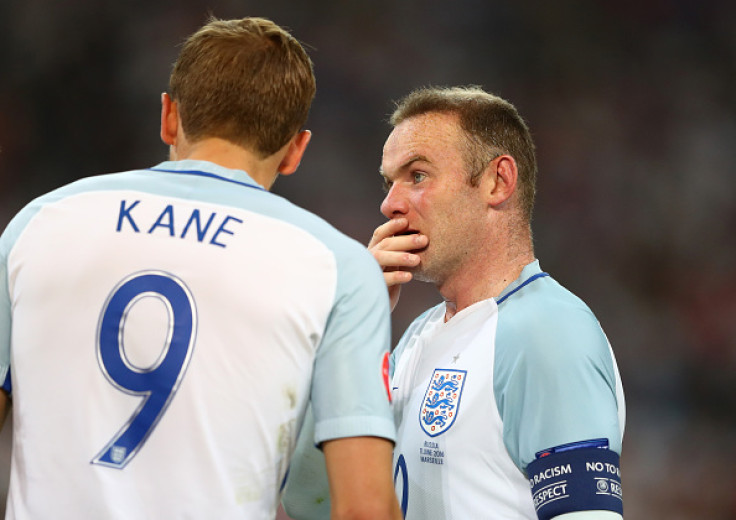 Daniel Sturridge and Jamie Vardy are expected to start upfront, while Jack Wilshere and Jordan Henderson will join Eric Dier in midfield. The full-back positions will also have changes with Ryan Bertrand and Nathaniel Clyne getting the nod ahead of Tottenham duo Rose and Walker. Hodgson admitted that changes would have been guaranteed if they had already qualified for the Round of 16, but owing to the fact that only a win can guarantee top spot in Group B, the manager is yet to decide on the number of changes he will enforce.
"A lot of the players haven't played or started games, but they are all looking pretty sharp in training sessions so I don't have any fears for the sharpness of players. Obviously, had we not needed to win this game, I don't think there would be any discussion about making changes," Hodgson said, as quoted by The Times.
"But as it is I have to think a lot more carefully because we have to win the game and I don't want to be accused of not taking the game seriously enough by making changes that people don't understand."
"It wouldn't be a problem if I wanted to keep the same side but there are players who would like to play and have been knocking on the door to play. I have the option because everyone is anxious to show what they want to do. It's a question of what we'd like to do, rather than what is necessary," the Three Lions boss explained, as quoted by the Guardian.